Six places to eat in Mallorca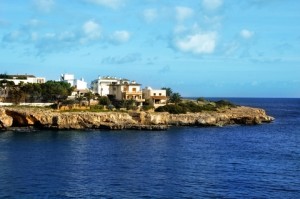 With its picturesque villages, fascinating archaeological attractions, and spectacular beaches, the island of Mallorca is a destination that attracts multitudes of visitors from across the globe. But after spending the day trekking across this beautiful island, where can you settle down for a nice bottle of wine, a plate of tapas, and some music? Here are some of the island's must-see restaurants, bars, and venues that are great
places to eat in Mallorca
.
Las Olas Bistro: Check out this cozy spot right in the heart of the Old Town Palma. In addition to their nice selection of wines, Las Olas Bistro combines French, Asian, and local Spanish cuisine to provide a variety of delectable menu items. Stop by for great food, pleasant outdoor seating, and a friendly atmosphere.
Duke Restaurant: This hidden gem has an eclectic menu, a friendly, laid back ambiance, and an assortment of delicious cocktails. Their staff is charming and pleasant. The restaurant can be a bit tricky to find, but once there enjoy this haven away from the tourist hoards.
Sa Taronja Center: Looking for some culture? Head to the Sa Taronja Cultural Center! Located in the outskirts of the town of Andratx, the center hosts a variety of events including wine tastings, art exhibitions, and dance, music and theater classes. They also have a concert series with a range of intriguing musical options, from classical to rock to jazz. Check out their bar and restaurant for a tasty bite to eat.
BCM Nightclub: Ready to party? Known as Mallorca's biggest, loudest, and wildest party spot. With three dance floors and the capacity to hold up to 4000 people, you can't do better than this when looking for nightlife in Mallorca. Expect to see well known DJs. The club also features an all-inclusive entrance fee, so you don't even have to pause to pay for your drinks.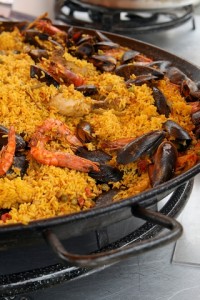 Coco la Nuit: If you're looking to add some spice to your meal, don't miss the Coco la Nuit Dinner Show. Feast your eyes on a spectacular performance while you enjoy your delicious feast of traditional Mediterranean tapas, seafood, and grilled meats. Don't miss their delicious desserts and extensive wine list.
El Salmon Restaurant: This is a great family destination right on the beachfront in Palma Nova. They offer only the freshest seafood, as well as a variety of other scrumptious options, all at reasonable prices, for lunch and dinner. Enjoy your meal indoors, or opt to sit outside on their sun terrace.