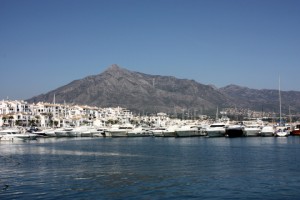 The vibrant nightlife in Marbella, Spain is famous throughout the world for being glitzy and glamorous. The most classy and exclusive venues are located in Puerto Banus and on the Golden Mile. Rich celebrities such as Antonio Banderas, Melanie Griffith, Joan Collins, Sean Conery, Dolph Lungren, as well as members of the Royal Saudi family consider Marbella to be their home. Visitors and locals alike soon find that there is no shortage of late night bars, clubs, discos, casinos and restaurants to keep them entertained until the sunrise.
Marbella is located on La Costa del Sol, communities and towns that are situated along the Mediterranean coast in the southern Spain. Marbella enjoys a subtropical or "Mediterranean" climate most of the year. It is known for its mild winters. Temperatures reach 62.6 °F during the day, on average, and 45–46 °F at night. Weather as great as this encourages many outdoor activities, parties, events, and festivals. The Golden Mile boasts a variety of open air concerts and music festivals throughout the year.
Marbella features the most opulent and elegant hot spots in the region. If it's delicious cuisine, dancing, listening to music or enjoying cocktails, this city has it all! The most notable nightclubs, discos, and Marbella restaurants include Olivia Valere, The Babylonia Palace restaurant, Mango's Tropical Café, and Nikki Beach.
Olivia Valere is night club disco which is located on the Istan road near the Marbella Mosque. Housed in a Moorish/Andaluz style building, the club features a vast dance floor, several bars, and an outdoor terrace for cocktails al fresco. The Babylonia Palace Restaurant, open from June to September, is an open-air fine dining experience situated beside the disco. This exquisite venue was built and designed to recreate an elegant patio of an Arab Palace. This restaurant seats about 350 people, and is softly illuminated by hundreds of candles.
Mango's Tropical Cafe has everything a nightclub in Marbella Spain has to offer. Mango's Tropical Café hosts late night dance parties. The club has been transplanted from Miami onto the Costa del Sol, and is renowned for its entertainment and glamour. The venue boasts live entertainment and dancing. The nightclub also hosts resident DJ´s that play the latest Latin and dance music every night. The bar tenders participate in live shows, dancing and serving tropical cocktails.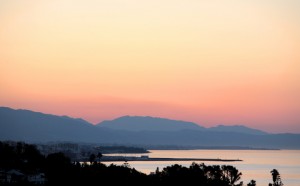 Nikki Beach is located in the Hotel Don Carlos, Marbella. Nikki's Beach is a semi-open restaurant and nightclub, boasting classy tropical décor situated on the beach. It is a restaurant by the day, and a nightclub after the sun goes down. It is a favorite of locals, and is only open during the summer months. The DJ is internationally known, spins tunes until the early morning hours. If the legs start to weaken about 4:30 in the morning, the "late night hard man" will take over as the DJ and will keep guests dancing until dawn. Nikki Beach is a restaurant by day and a nightclub after the sun goes down.
For more information on Marbella Spain, restaurants, Nightlife and things to do in Marbela and La Costa del Sol ,check out My Destination Marbella.