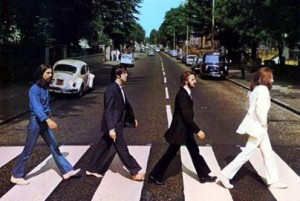 Spending many days in London over the last 6 months I decided to head out for a little different tourist attraction today. I was going to go looking for Abbey Road, for those too young to remember this is the road or maybe I should say the crosswalk made famous by The Beatles, yeah the Fab 4 from the 60's.
Abbey Road is also famous for Abbey Road Studios and EMI records, also used by such artist like Pink Floyd, Radiohead, U2 and other well known recording stars.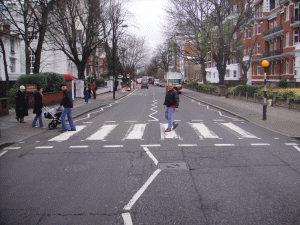 My plan was to jump on the tube and head to Leicester Square and then walk up through SOHO then along the west side of Regent Park and then over to St. John's Wood and Abbey Road. Out with the Iphone and my Google Map to get my bearing and directions from Leicester Square to Abbey Road. It was a nice walk, took me about 1 hour 45 minutes under cloudy skies.
Made it to Abbey Road and the Crosswalk, looked a little different than the picture on the Beatles Album cover, main difference was there were no leaves on the trees at this time of the year, the other main thing was the age of the cars parked along the side of Abbey Road. Abbey Road Studios is right there at the crosswalk with the front wall out front covered with signatures from tourist from around the world.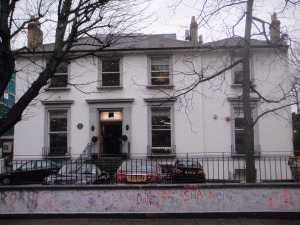 Abbey Road, another box I can check off in my list of things to see. A nice little side trip when you are making your way around London. So if you are in the area of Regents Park or on the way to Camden Market make a quick stop for some music history.