When travelers think about coming to New York they usually imagine Manhattan– Times Square, the Met, and shopping on Fifth Avenue. But the state of New York has so much more to offer visitors, from great shorelines to the Catskill Mountains, to the wine country in the Southern Tier. When you explore the state beyond Central Park, you may fall in love with a New York you never imagined.
Long Island's Hampton's offer beaches welcoming in spring and summer and beautiful in fall and winter as well when the crowds have left. It's an easy drive from the center of the city (avoid rush hours) or take the train or a ferry.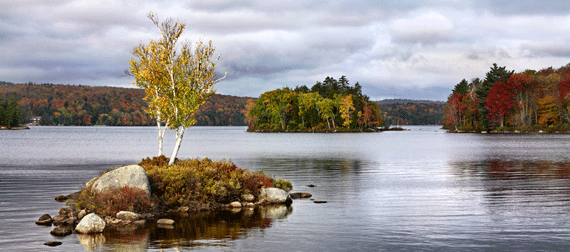 If farmland, orchards, wine country and breathtaking hillsides are your passion, head to upstate New York. In the Catskills nature offers lovely panoramas– especially with fall foliage. At the Canadian border Niagara Falls beckon.
Nearby, the Finger Lakes wine country rolls toward the Pennsylvania border. Local wineries provide tours of their vineyards, and tastings of award-winning wines. If you get as far as Corning, visit the Steuben Museum for glass art treasured around the globe.
The New York State Thruway takes you to Albany, the state capital. Plan a short visit there and take a tour of the statehouse. Leaving the capital you may want to wander the winding back roads to explore picturesque villages tucked away in New York's gateway to the Berkshire Mountains. Antique shops and country stands sit next to rambling farms set against rolling hills with the mountains rising behind them.
Head east again and follow the edge of the Hudson River Valley leading back to Manhattan. This area has long been the refuge of New York's elite who built fabulous estates along the river within an hour or so of their midtown offices.
Back in the city, climb to the top of the Empire State Building to take in the fabulous view one last time before you say good-bye to the Empire State. From your perch you may be able to see beyond the Statue of Liberty and Ellis Island almost as far as your entire New York itinerary took you– from the Hudson Valley to the upstate highway, and Long Island sound glistening in the sunset.
Close your eyes, and make a promise to return to New York again soon, because there is even more New York for you to explore next time