Pack your bags and get ready to travel to the breath-taking State of Mexico, also known as Estado de Mexico, in Spanish. The country of Mexico has 31 states. Mexico State is the most densely populated of those states, with a population of 15,175,862. It is located in the center of the country, just 39 miles from Mexico City. The Capitol City of Mexico State is Toluca de Lerdo, which has a population of approximately 747,512, and the most populous city in Mexico State is Ecatepec de Morelos, with a population of 1,655,015.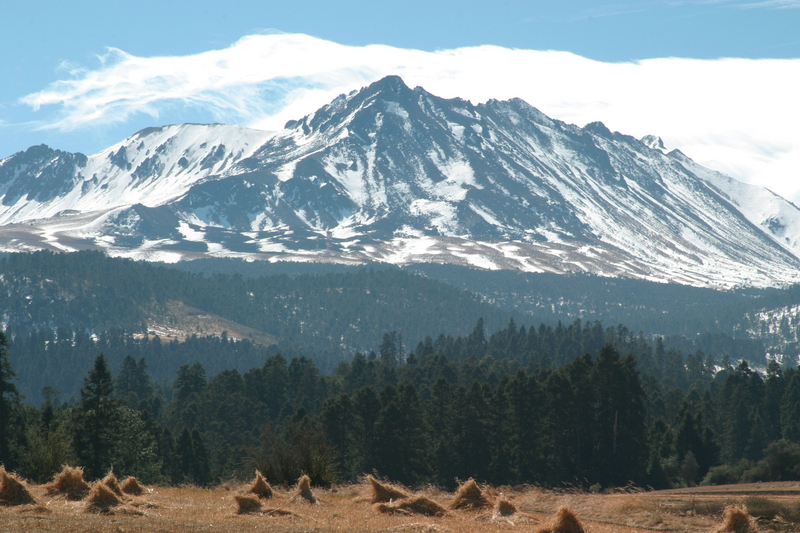 There is much to do, see and enjoy in Mexico State. You will find lakes, rivers, hot water springs, water falls, a water park, mountains, volcanoes, natural formations, archeological sites and golf courses. Whether you want to hike, do some rock climbing, sailing, kayaking or water skiing, or jump off of a cliff and paraglide over Mexico State's natural beauty, there is something for everyone to enjoy.
Parque Acuatico Ixtapan, a water park located in Ixtapan de la Sal, and the largest water park in Latin America. It has 16 pools which includes a wave pool and four thermal springs. There is a water roller coaster, and water slides that are a 492 feet long. This water park offers a lagoon that offers both pedal and paddle boats, and a thermal pool located indoors. For the kids there is a pirate ship, tunnels, nets and more. Stop in at the spa for a relaxing massage, for a healing therapy and/or a beauty treatment.
In the valley between Mexico State's Capitol of Toluca and Tenango, lies an inactive volcano called Nevado de Toluca, also known as Xinantecatl, that is open to the public. This volcano is the fourth highest peak in Mexico, reaching an altitude of 2.914 miles above sea level. In the crater of the volcano are two lakes called, El Sol and La Luna: the Sun and the Moon.
San Miguel Ixtapan, located in Tejupilco, is just one of the archaeological sites you will find in Mexico State. Here you can view ancient, prehispanic ruins. There is also a museum on the site that has approximately 800 artifacts from that time period.
Another great place to visit is Valle de Bravo, also called Mexican Switzerland, which is a scenic mountain village, that is at an altitude of 6,200 feet. You will find a 8,402-acre lake for water skiing, swimming, boating, and fishing. The quaint, colonial village is lined with cobblestone streets, and it is the center of arts and crafts. Here you will find colorful pottery and fine lace made by the Mazahuas Indians.
Whatever your pleasure, you will find it in the heart of Mexico – Mexico State.