The Free and Sovereign State of Zacatecas is one of the thirty-one states that comprise the nation of Mexico. Located in the north-central region of Mexico, it is known for its large deposits of minerals as well as precious metal such as silver. Due to its fertile land and mineral deposits, Zacatecas has played a pivotal role throughout the history of Mexico. The largest city in Zacatecas is Fresnillo. The capital city is also named Zacatecas.
Getting To Zacatecas
There are direct flights available to the capital city of Zacatecas from Los Angeles, Houston, Denver and Chicago. However, most travelers will be flying into Mexico City before boarding a connecting flight to Zacatecas. Travelers that are traveling overland will find that there are busses to Zacatecas available at all major cities in Mexico.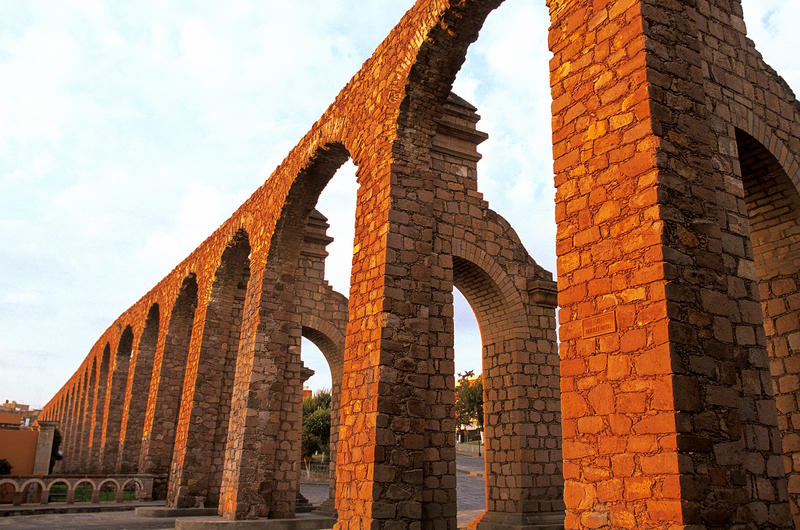 Where to Stay in Zacatecas (city)
Most travelers will choose to use the city of Zacatecas as their staging ground. There is plenty to do within the city itself, and many accommodation options available for all travelers regardless of budget. There is a variety of hostels available for the budget traveler scattered throughout the city. Many of these hostels are family owned and include home-cooked meals along with the price of the room. For those with the means and the desire for a larger room with more amenities, the Quinta Real and the Maria Benita are excellent options.
What to See in Zacatecas
Cerro de la Bufa
La Bufa is a mountain in the very center of Zacatecas. Travelers flock to this landmark. The easiest way to reach the summit is via the Cable Car. Aside from the view, there are other reasons to travel to the summit of La Bufa. There is the Museum of the Fall of Zacatecas, a statue of Pancho Villa and his men, and the Chapel of our Lady of El Patrocinio.
The Centro Historico
A visit to the Historic District of Zacatecas is almost like taking a trip into the past. Most of the buildings that make up this district date to the 19th century of earlier. The whole district seems to be a historical exhibit, but these buildings are real. There are at least six museums, three monasteries, and a collection of 17th and 18th century churches scattered throughout the district. Tourists can spend days just exploring this one district.
Outside the City
There is no need to stay within the city of Zacatecas. There is plenty to see within an easy drive of the city's borders. The Convent of Guadalupe and Juchilpa Canyon are two notable attractions that are nearby.