What are the first two things that come to mind when you think of Vermont, United States? If you said marble and maple syrup, you have hit on two of their biggest industries. The state of Vermont comes from a French word that means green mountains. A rural state, Vermont is not one of the original colonies. People flock there for the autumn foliage.
If you've seen The Sound of Music, you may want to head to Stowe. The Trapp Family Lodge is a great place for a vacation. There is always something to do whether you are a hiker, or prefer to sit and watch the clouds go by. Check with their calendar to see the activities. They offer arts and crafts, music, movies and many other events.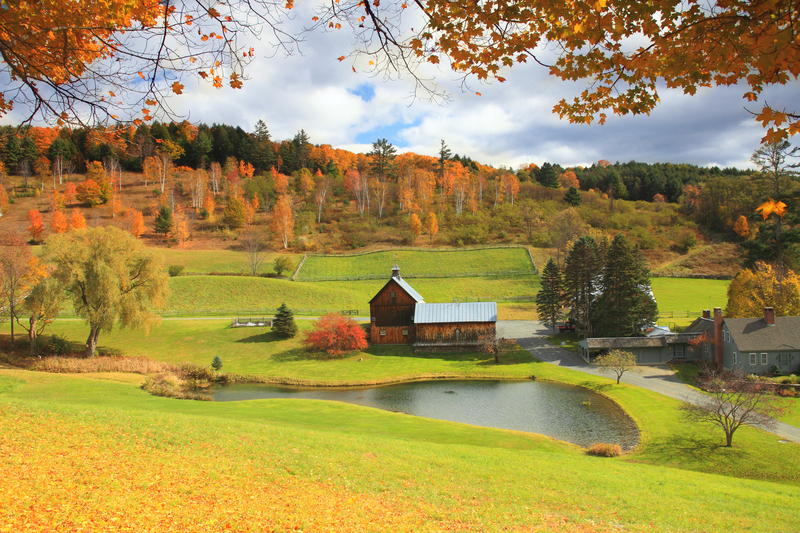 The capital of Vermont, Montpelier has a number of interesting things to see and do. You can learn all about how maple syrup is made at Morse Farm Maple Syrup Works. Nothing beats the flavor of real maple syrup.
Learn about the state of Vermont at the Vermont Historical Society Museum. This is a stop everyone in the family will enjoy. The history and the interactive exhibits tell the story of the state.
You can hike in Hubbard Park. There are a number of trails you can follow, and none of them too challenging. It is a beautiful little place for a change of pace.
Lake Champlain offers a number of interesting things to do. The bike trail goes along the shore of the lake and you can see the Adirondack Mountains while you ride. The Lake Champlain Maritime Museum lets you explore the nautical history of the lake.
A short way outside of Burlington you will find the Ethan Allen Homestead Museum. Ethan Allen is the Vermont hero who founded the state.
Shelburne Museum is an art museum of an unusual kind. It houses everything from Impressionist paintings to carriages. They have special programs to help people jump right into hundreds of years of art. This is an extraordinary opportunity.
Waterbury is in the center of the state. Whether you are coming or going, do stop and taste the food. You will find Green Mountain Coffee Roasters, Cabot Creamery with free samples of cheese and Lake Champlain Chocolates. One of the most visited places in Vermont is the famous Ben & Jerry's Ice Cream factory tour.