Travelers who explore the city of Valladolid, Spain, will be walking down streets where people walked hundreds of years ago. Some of the buildings in this historic city in northern Spain date back to the 14th century. The city also has places for outdoor recreation. Valladolid visitors can sample local cuisine in the restaurants.
Valladolid began its growth from a village into a city during the 11th century when King Alfonso VI gave the village and the surrounding area to Count Pedro Ansurez. The city continued its growth during the 12th and 13th centuries. It was the home of the Spanish royal court during the 15th and 16th centuries.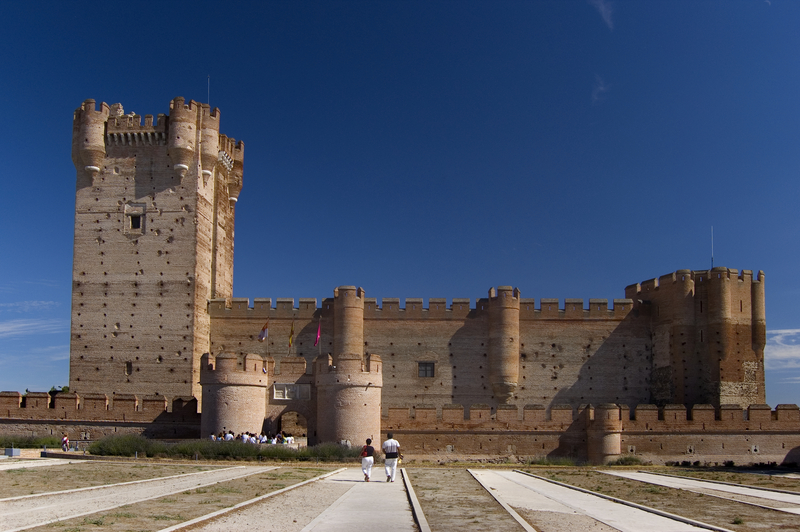 The tower of the church of Santa Maria de la Antigua is one of the oldest structures in the city. This tower was part of a church built during the 11th century. The original building was replaced by the present church during the 14th century. The church of San Benito is another one of the city's historic churches. This church was built in the 15th century.
Valladolid visitors can walk in the footsteps of some famous figures from Spanish history. The home of the author Miguel de Cervantes is open for tours. This house was built in the 16th century. Christopher Columbus lived in Valladolid in the early 14th century, and visitors can walk through his home.
Some of the artwork displayed in Valladolid's museums is several hundred years old. There are sculptures from the 15th and 16th centuries in the National Sculpture Museum. Paintings from the 17th century are on display in the Museum of the Diocese and Valladolid Cathedral.
Visitors who want to spend time outdoors in Valladolid will enjoy the walking paths and trees at Campo Grande Park. There are places to sunbathe on the beach by the Pisuerge River near the center of the city.
La Criolla is one of the restaurants near the city center. Partridge and squab are on the menu here. Diners at Caroba can order rice with lobster or hare.
Valladolid can easily be reached by plane, train or bus. The city is 6 miles south of a small international airport in the town of Villanubla. Buses from the airport travel to Valladolid's city center. The city center is approximately two miles from the train station. Travelers can reach Valldolid by taking buses from Barcelona, Seville or Madrid.