If you take a train into Budapest, you will most likely arrive at The Keleti Eastern Railway Station. Considered a destination by itself, the Kaleti railway station was completed in 1884 and was one of the most modern train stations of its time. It is located in a monumental hall, and the elegant façade was renovated in 1990.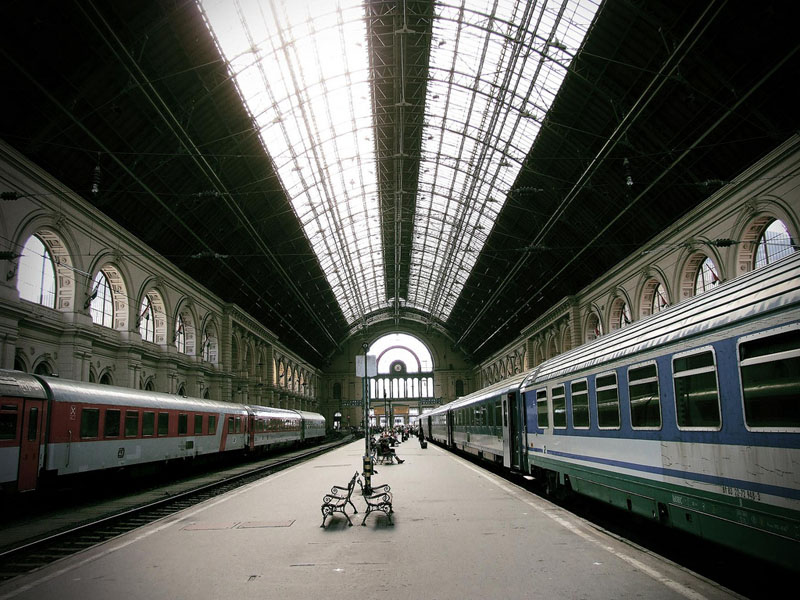 From Kaleti there are direct train routes to most major cities in central and Eastern Europe. There is also a high-speed train, The Railjet, serving Vienna and Munich.
There are two other main train stations in Budapest. The Deli Southern Railway Station and Nyugati Western Railway Station. The Deli sometimes serves Bosnia, Croatia and Slovenia as well as Lake Balaton and the southwest areas of Hungary. The Nyugati Western Railway Station serves domestic trains within Hungary.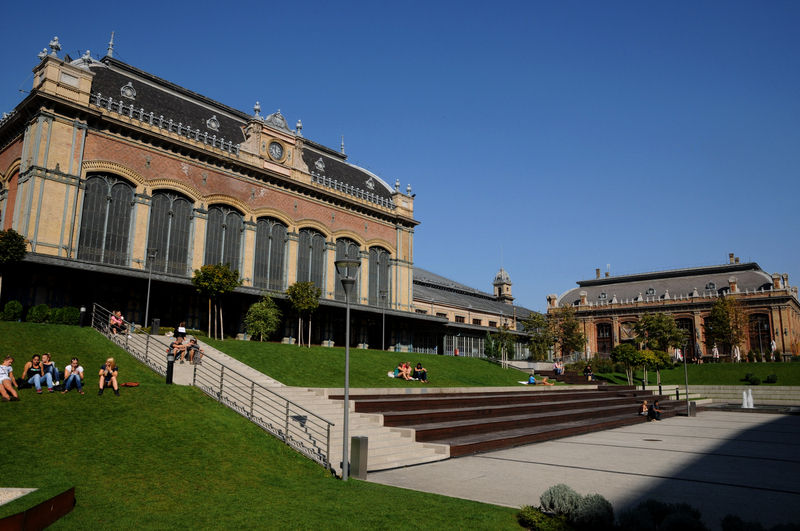 The stations are all well connected through Budapest's efficient metro system making travel to and from Budapest apartments and hotels easy. The M2 (red) line runs from the eastern outskirts of the city, stopping at Keleti, crosses under the Danube River, and ends at the Deli Station on the southern outskirts of the city.
The M1 (yellow) line is the first subway system built in Europe. Budapest's shortest metro line, it runs from downtown to northeast outskirts of the city.
The M3 (blue) line runs from the northern suburbs, through the city, and southward toward the airport.
You can transfer to any line at the Deak ter interchange. If you will be traveling within the city for a day or more, consider buying a Budapest Travel Card. A travel card is economical and provides unlimited access on the entire public transportation network, including the metro, the bus system, the tram, and trolleybus. Tickets are available at newsstands, tobacco shops, and ticket offices.
The bustling Kaleti station is surrounded by plenty of cafes, restaurants and bars. But be careful to avoid tourist traps or you might find yourself getting overcharged. A consistently praised restaurant near the Kaleti Station is Rosenstein, which serves up traditional Hungarian cuisine. For a drink, grab a cocktail at the sleek and trendy Ba Bar.
Coffeehouses are a deep part of Budapest culture. Make sure to soak up some culture while enjoying a cup of coffee. Most coffeehouses also offer a selection of delicious pastries.
The area around the Nyugati Station offers a wide array of restaurants and nightlife, including Tokaji Borozo, a packed underground wine bar. Trofea Grill offers the best all-you—can-eat buffet, which includes alcohol.
No matter where your final destination is, traveling by train to or from apartments in Budapest is efficient and economical.