Tarragona is a city located in the southernmost part of Catalonia, Spain, by the Mediterranean Sea. It is the capital of the Catalan Comarca Tarragones and as of the 2010 census, the city had a population of 155,443, with the metropolitan area's entire population an estimated 675,921.
Tarragona was an ancient Roman port city situated on a rocky bluff above the sea, and is one of the greatest sightseeing centers in Spain, although it took many years for the city to achieve its recognition as a tourist destination. Featuring authentic medieval remains and architecture, it is the second-oldest city of Catalonia and sheltered over one million people when occupied by the Romans in 218 B.C.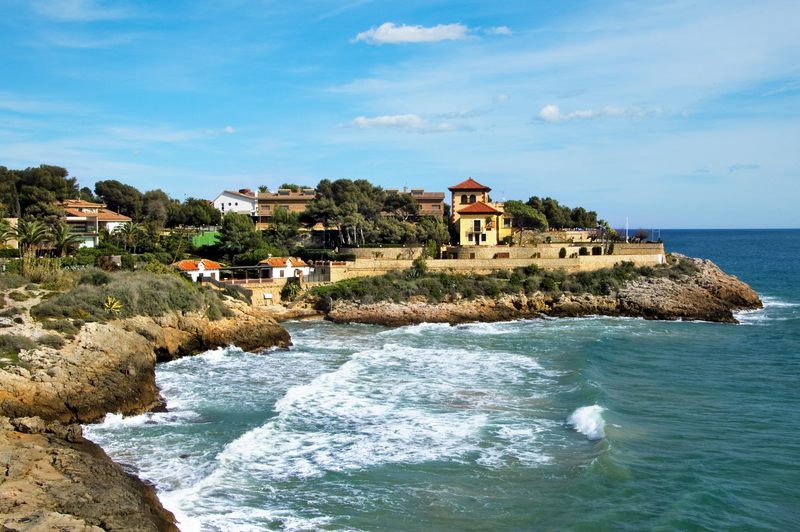 Tarragona was also one of Catalonia's four capitals when it was a medieval principality and Julius Caesar once lived within the city's walls. The city was once endowed with a vast array of fine structures, many of which have been revealed in a series of archeological excavations. While the majority of the remains are fragmentary and obscured by more recent buildings, they still provide a vivid picture of this provincial capital's grandeur. Southern Tarragona consists of houses with connecting balconies and other old-style architecture and has a decidedly medieval flair, while the northwestern section of the city is much newer with more contemporary buildings.
From the artistic point of view, Tarragona offers a higher number of tourist attractions and monuments than many other Spanish cities. Visitors can view Iberian civilization remains, which are plentiful throughout the region, or explore multiple Roman vestiges in Tarragona city, where one can trace the timeline of Catalonia's splendorous past through carvings and architecture.
Certain sections of the city are still enclosed in a well preserved wall, which is a popular tourist attraction all by itself. Perhaps one of Tarragona's most notable landmarks is the Roman Amphitheater, the size of which many tourists find impressive. The Cistercian monastery in Poblet is also a celebrated Tarragona attraction, and guided tours are available throughout most of the year for those who wish to take a glimpse into the lifestyle of contemplation and prayer experienced by the ancient cistercian monks.
Attractive capes, sunny shores and massive cliffs make up the unique panorama of Tarragona's coastline. The city's beach region has gained considerable popularity throughout the world over the past decade, and those who have experienced an unforgettable visit to Tarragona can easily see why this is so.
Tarragona is very accessible by rail and trains run frequently to Barcelona, Valencia, and down the coast to Andalucia. National buses run daily from Tarragona to cities such as Pamplona and Madrid and there is a local bus service which serves the city and its outskirts Monday through Friday.
Throughout the summer season, the average temperature in Tarragona is 87 degrees Fahrenheit, although the humidity often runs at 100 percent. Winters in Tarragona are almost always calm and pleasant, and there is little rainfall throughout the year. Similar to the rest of Spain, Tarragona features over 290 sun-drenched days each year, making it a perfect location for those who enjoy plenty of sunshine.