The state of South Carolina, sits on the border of the Atlantic Ocean in the southeastern region of the United States. It is rich with history and diverse communities. It is home to the Blue Ridge and Appalachian Mountains, the Atlantic Intracoastal waterways and Atlantic Ocean beaches.
When in the northwest corner of South Carolina, travelers can visit the Blue Ridge Mountains. South Carolina Highway 11, also known as the Cherokee Foothills National Parkway, runs through this area and gives travelers access to around eight state parks. Table Rock, Devil's Fork and Caesar's Head are a few of the parks equipped with campsites, cabins, mountain trails, lakes and waterfalls, and scenic highway over-looks for nature enthusiasts on any level.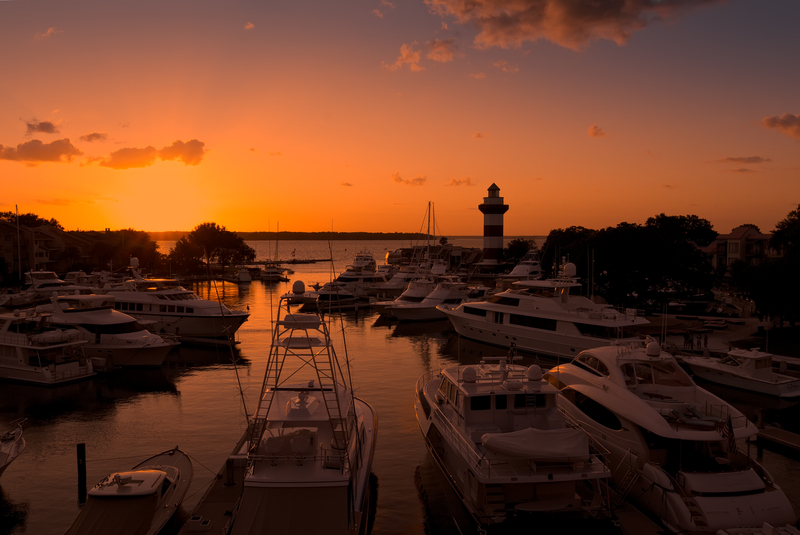 The city of Greenville, in the foothills of the Blue Ridge Mountains, offers a more urban feel as the state's sixth largest city with the third largest urban area. It is known for activities and attractions based in the visual arts, ballet, theater and music. In the same region of the state of South Carolina, Spartanburg could be a stop for travelers looking to learn more about the history of this state that was the first to secede from the Union in 1860. Spartanburg maintains several historical sites such as Walnut Grove Plantation, The Seay House and The Price House.
Interstate 95, the sixth longest in the United States, running along South Carolina's eastern border and touching 15 states total, can take travelers to routes leading to Myrtle Beach, Charleston, Beaufort, and Hilton Head Island each on the Atlantic coast of the state. Myrtle Beach is a popular beach traveler's spot with hundreds of shops that make this town South Carolina's largest shopping destination. Charleston is known for its richly restored historic districts with Civil War Era mansions and an eclectic mixture of Old South, French, English and West African cultures. Also on that list for Charleston is world-renowned seafood cuisine, art, premier shopping and leading educational institutions such as The Citadel. Beaufort is a quaint historic town in the Low Country where popular movies like Forrest Gump have been shot on location.
In the center of the state is Columbia, the capital and also the largest city. With restored historical areas, art galleries, unique shops, a business district home to multiple Fortune 500 companies, and the University of South Carolina's main campus known as a world-class research and technology school, Columbia is home to an extremely diverse community of people.