Off the coast of the Gulf of Mexico, lies
Sarasota, Florida
. This posh town draws tourists in for its beaches, art, culture, and relaxation. Sarasota Bay beaches are known for their majestic white sand and crystal blue waters. Along the coast, companies rent out kayaks, paddle boards, and jet-skis. The water is a great area to relax or have some
Florida
adventure.
During turtle hatching season, volunteers from Mote Marine Laboratory will supervise the hatching of thousands of small turtle beginning their life journey. These volunteers see that 35 miles of beach are clear of debris and threat to these young turtle lives. They also track and document how many survive. Mote Marine Laboratory also has research programs to help dolphins, manatees, and the coral reef.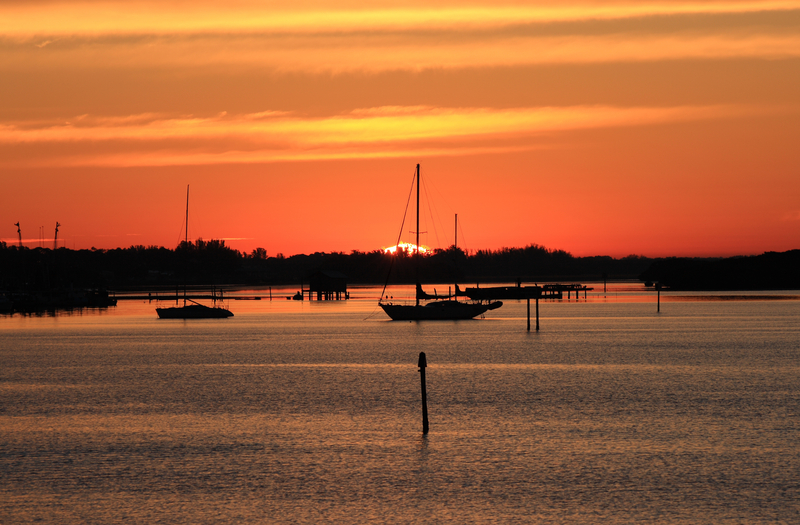 Sarasota is home to the Ringling Museum of Art and Ringling College of Art and Design. John Ringling, co-creator of Ringling Brothers and Barnum & Bailey Circus, donated his mansion, named the Cà d'Zan, and the museum to the State of Florida shortly before his death in 1936. The museum is a must see for anyone who loves art and culture. The Cà d'Zan is also open for tours, with intricate ceiling paintings and original furniture still in tact. Fees cover entrance to the main museum, the circus gallery, the Cà d'Zan, and the beautiful rose garden.
Each year, film lovers come from across the globe to experience the famed Sarasota Film Festival. Since 1999, the film festival has featured award-winning independent films and student work. Each April, the Sarasota Film Festival features over 180 films. Tickets can be bought in packages or individually.
The Van Wezel Performing Arts Hall, opened in 1970, is a lively arena for artists in music and theater to play for their fans. Including Broadway, comedies, jazz, pop, and dancing shows, there is something for everyone. Aside from showcasing world class acts, the The Van Wezel Performing Arts Hall also has an education program and center.
Downtown Sarasota has a buzzing atmosphere with cafes and shopping galore. This major shopping area is also home to over 30 galleries. Each weekend a new festival or farmer's market is featured in the heart of downtown. During the winter, temperatures averaging in the mid 50's may be a bit too cold for the beach, however, it is perfect for a stroll down Greater Main Street.