Near the top of the world at 7,000 to 9,000 feet above sea level in the Peruvian Andes is found the
Sacred Valley
of the Incas, where natural beauty and history abound. The Sacred Valley is close to
Cusco
, originally the capital of the Inca Empire, the largest empire during pre-Columbian America.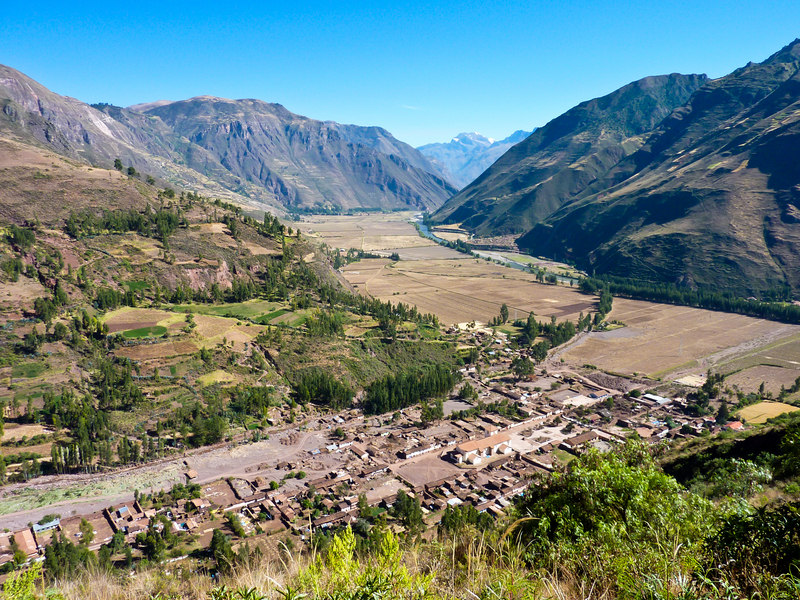 The fascinating history of the Incas, and the ruins to be found in the Sacred Valley make this a remarkable place to visit. Couple the ancient ruins with the present day people and their rich culture, their hauntingly beautiful music, their gorgeous woven blankets, and one will have a never-to-be forgotten experience.
Probably the greatest legacy the Incas left to posterity is the ruins of their amazing architecture. Today, many visitors are awed by the majesty of the ruins of Machu Picchu, which translates into "Old Peak."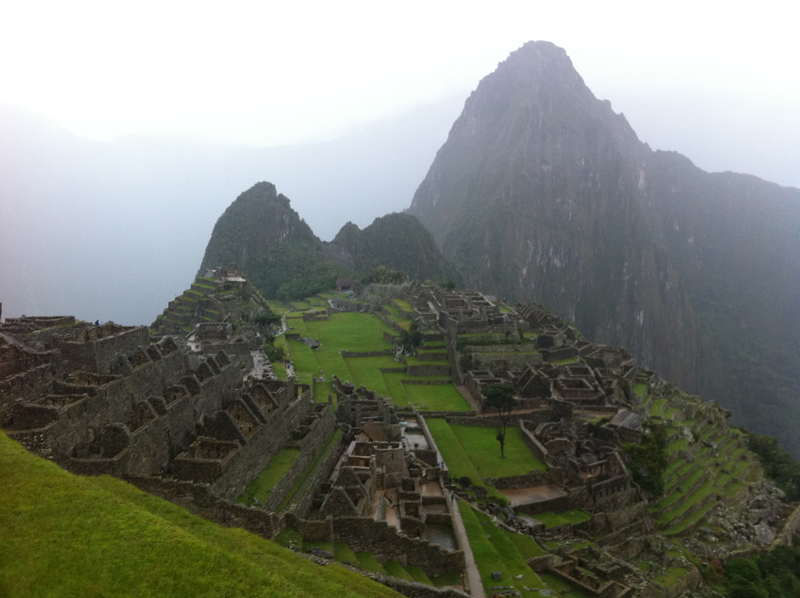 Machu Picchu is 50 miles northwest of Cusco and the start of the Inca Trail. It had been completely forgotten for hundreds of years after the Spanish conquered the Incas, until Hiram Bingham discovered it on July 24, 1911. It became a popular tourist destination after The National Geographic Society devoted the April 1913 edition of the magazine entirely to Machu Picchu.
In 1983, Machu Picchu was designated a World Heritage Site by UNESCO, described as "an absolute masterpiece of architecture and a unique testimony to the Inca civilization."
The architecture of Machu Picchu is constructed of polished dry-stone walls with the technique referred to as ashlar. Blocks of stone are placed on atop one another then cut to fit the stone below. This technique results in stones that are so tightly fitted that they do not need mortar. A knife cannot even be slipped between the stones.
Cuzco, the capital city of the Cusco region, is a beautiful red-roofed city of approximately 360,000 people. The name of the city originated from the phrase "qusqu wanka" meaning "rock of the owl." This came from the myth of Ayyr Auca who, it is said, grew wings and flew to the site of the city, turning himself to a rock owl to lay claim to the area for his people.
Cuzco is a major destination for travelers to Peru. Many visitors will start their Inca Tours in Cusco. The beautiful red-roofed city is a welcoming sight as one flies into the airport. The arts and food are lauded by visitors. Not to be missed is the ChocoMuseo – the Chocolate Museum, where the artistry of creating with chocolate is taken to an inspiring level.