When one thinks of Pompeii, Italy it is with sadness and amazement for a city that was destroyed suddenly and completely under the ash and fumes of the eruption of Mt. Vesuvius. Because of its preservation and archaeological significance, Pompeii has become a major tourist destination, where the life of 79AD Roman society is readily seen in buildings, objects, frescoes, and even plaster casts of the inhabitants. A visit to Pompeii is an awesome experience and will be amazing, as well as educational. The present day city of Pompei is located where Pompeii once stood.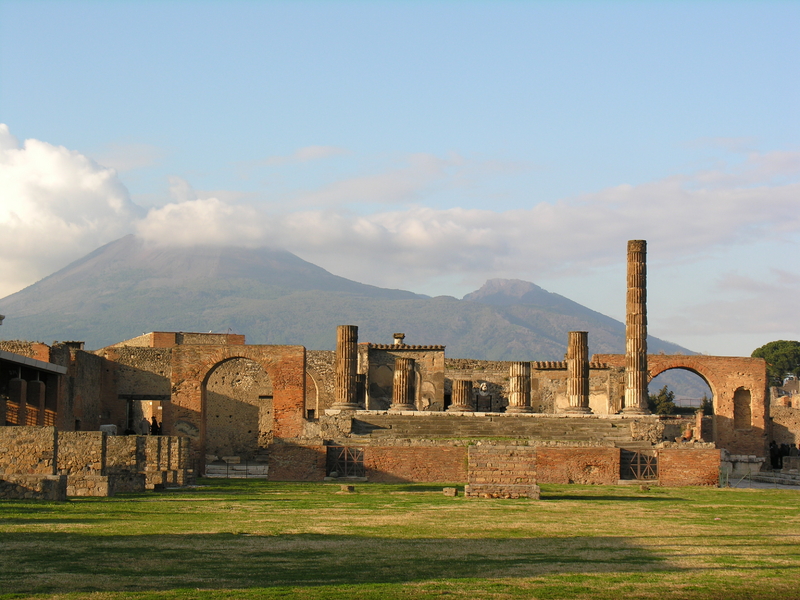 Built in approximately 7th to 6th Century BC, Pompeii had a long history before it was destroyed on August 25th in 79 AD. Although some people escaped the devastation, those who remained to gather their belongings did not. The eruption of Mt. Vesuvius came as a surprise and lasted two days; however, beneath the ash and smoke the city of Pompeii was preserved. Many of its inhabitants had been wealthy families of Roman origins. The height of the Roman Empire, Pompeii, in 80 BC, had become a colony of Rome. As an important city, many goods passed through Pompeii on the way to Rome.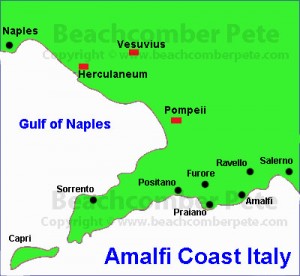 It was not until 1749 that excavations of the former Roman Empire were being made, and Pompeii was discovered.
However, among the items seen were frescoes that were erotic and somewhat forbidden. Prior to that time, in 1599 digging had uncovered the erotic depictions, and because of their subject matter, they were covered over and the discovery forgotten. By 1860, Guiseppe Fiorelli was in charge of the excavations and created a method to inject plaster into the voids around where humans and animals had been, thus creating models of the people at the time of the devastation.
A tourist destination for over 250 years, Pompeii is now part of the Vesuvius National Park. A walking tour of Pompeii's ruins is easily made: A train stop on the Circumvesuviana stops at Pompei Scavi and from there the ruins are within walking distance. Popular sites in and around Pompeii include the Antiquarium, with a collection of household objects and plaster casts; The Naples Museum of Archaeology, 20 minutes north along the coast, which houses objects found in Pompeii; and the Secret Museum, with a collection of Pompeii's erotic frescoes and artifacts. Other sites for visitors include Villa Oplontis and Villa Poppea, thought to be the residence of Nero's second wife, decorated with wonderful fresco art. Villa del Mistri, with remarkable frescoes, is another destination that visitors can enjoy in their visit to Pompeii.
A city of history, cataclysm, and reappearance, Pompeii presents the visitor with images and experiences they will remember long after their stay.