The ancient city of Ostia is one of Italy's most well preserved archaeological sites. A lesser known destination than the ruins of Pompeii, though the second-largest excavation site in the country, Ostia is said to be Italy's best kept secret. Free from the crowding of large tour groups and buses, the impressively preserved history of Ostia makes it a worthy destination for travelers.
Located at the mouth of the Tiber River, Ostia is a thirty-minute train ride from the center of Rome. Ostia flourished under the Roman Empire as a commercial trading port. Close to 100,000 people once lived in Ostia, people from a spectrum of classes and locations all over the Mediterranean. This diversity if traders, residents and artistocrats made it a colorful city. A Malaria endemic in 400 A.D. contributed to the eventual decline and abandonment of the city, which was then buried in silt. This silt preserved much of the city, and in the 1900s it was excavated, uncovering many remarkable treasures. With discoveries comparable to Pompeii, Ostia is an impressive destination for historians, archaeologists, and everday travelers. For those less drawn to the history of the area, Ostia is also home to beautiful beaches, both public and private, which provide a perfect spot for cooling off and relaxing from the heat of the city.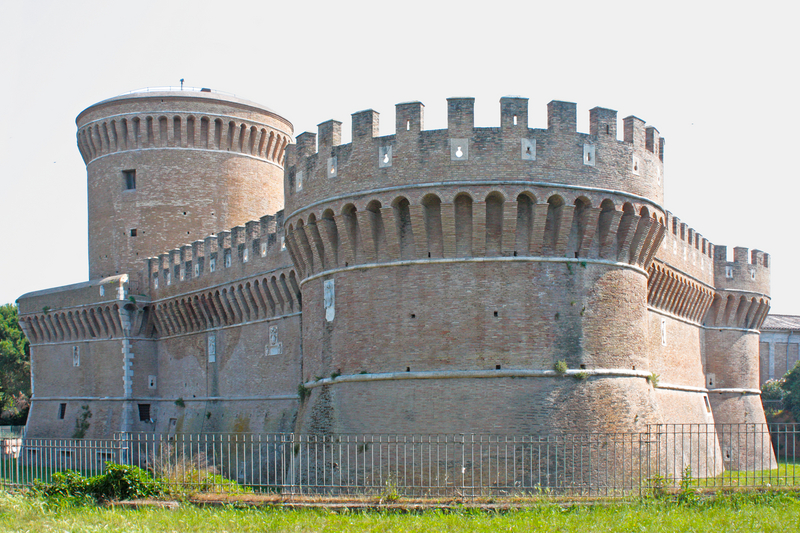 Sprawling over 10,000 acres, the restored ruins reveals the essence of this once grand city. Visitors are free to wander the ruins at their leisure; or participate on guided tours. Exploring the ruins allows for a chance to resurrect the life and culture of the harbor community. The city boasts spectacular ancient buildings, frescoes, mosaics, and carvings. The Castle of Julius II, built in 1493, is located near the ruins in Piazza della Rocca. The vast class differences within the city are apparent even in the unearthed buildings, many of which were preserved up to a second floor. Noticeable differences can be observed between houses of sailors and workmen, and richer class houses.
For travelers who want a break from the crowded, busy pace of tourism in Rome, Ostia provides a perfect escape. Only a short train ride away from the city, this is a tranquil environment in which to explore some of Italy's richest culture.