Orlando, Florida is synonymous with "The Happiest Place On Earth", Disney World. However, peel back the layers of this incredibly diverse city and many more splendors are reveled.
Nicknamed "The City Beautiful" this third largest metro area in Florida, boasts one of the United States most bustling and vibrant cities. With world-renowned universities, historical relevance, progressive urban development and a commitment to sustainable tourism, Orlando offers travelers a unique visit unparalleled by many other US cities. With a culturally diverse population, Orlando relishes in the cultural and creative impact that can be felt in the city's wide array of international shops, restaurants, musical performances and vibe of everyday life in the city.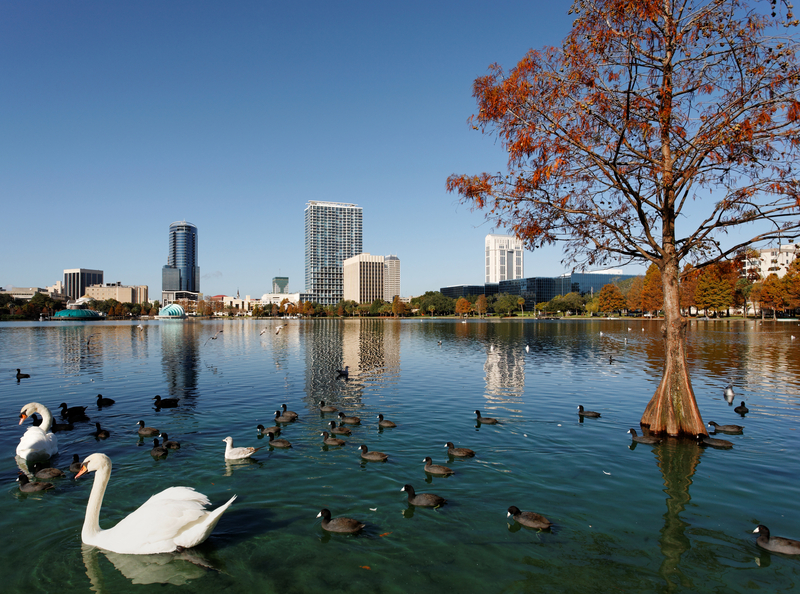 With tourism as the backbone for Orlando, the most critical development that couches this city in a strong economic climate is of course the building of Walt Disney World. The main vacation resort opened in 1971, catapulting Orlando as a tourism haven and a spawning the development of various other tourist-based theme parks including Sea World and Universal Studios Florida. Beyond such establishments is Orlando's drive to make its city friendly to those seeking a destination that offers more than theme park rides. For the ecologically astute, Orlando could easily get overlooked, however with the city's commitment to sustainable tourism at the forefront of their development goals, travelers will be pleased to find an array of public transportation available in and around the city. Orlando is one of the few locations where Pedicabs are in full service and visitors will find a large number of hotels that have received a "green" certification by the Florida Department of Environmental Protection.
Taking the time to explore outside of the traditional Orlando attractions will garner an appreciation for how much this diverse city has to offer. Many visitors are pleased to discover that Orlando is home to a variety of splendid public gardens, deep fishing expeditions, greenway trails and the stunning Wekiwa Springs State Park. Club-goers are drawn to the area for its thriving nightlife, with some of the best clubs, lounges and shows in the entire state.
With a landscape surrounded by lakes, Orlando is considered to house a tropical climate offering two major seasons a year. Those visiting the city should take advantage of the dry, cool season beginning in late October and carrying through mid to late April. For those wanting to escape the snow and ice of traditional North East US winters, traveling to Central Florida and Orlando during the "dry" season provides daytime temperatures in the low 70's °F (20's °), with a much lower risk for rain and storms allowing for more time to enjoy Orlando at its best.
Suites in Orlando