New South Wales is a state located on the east coast of Australia and is the most populated area in the country. You can expect warm to hot summers, and cool to cold winters. The state is bordered by Queensland, Victoria and South Australia, while it encompasses the entire state of ACT, or the Australian Capital Territory.
If you are planning on visiting the land down under make your first stop Sydney, but be sure you book at least a week or two, because there is so much to see and do. One of the best places to stay is in the city's centre. That way you can get around and see just about everything. Start off with a hop on and hop off tour. You can see what you want when you like, and not be forced into a schedule. Adjacent to Sydney Cove and Circular Quay, the Rocks, which was settled by the Europeans in 1778, is a wonderful place to shop for souvenirs and scour the antique stores. Other great places to visit in Sydney include Bondi Beach, Manly, Darling Harbour, Palm Beach and the Taronga Zoo.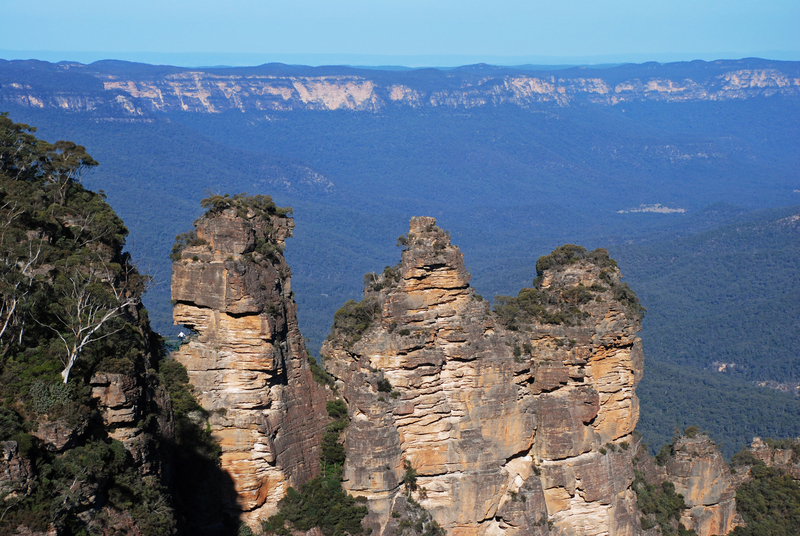 New South Wales is much more than Sydney. Rent a car and take a drive to the Blue Mountains. Here you will be in awe of the Three Sisters, and the Jenolan Caves. Choose from three different cave tours which include Magic of Jenolan, Mysteries and Ghosts Tour, and the Jewels of Jenolan. After the tour, set out on foot and explore the nature reserve that is part of the World Heritage area. While you are in the Blue Mountains, go horse riding in the Megalong Valley. You do not have to be an expert to saddle up and enjoy the great outdoors.
When you leave Sydney behind, take your rental car up the Pacific Highway towards Queensland. You will want to get out and stretch your legs next to the Hawkesbury River which is surrounded by three national parks. It is a great place to cast a line, or go for a bush walk. Your next stop would have to be Newcastle. Have a bite to eat at the local pub, and make sure you stop for pictures at Nobby's Beach. If you have time, stay the night at a Bed and Breakfast and go wine tasting in the Hunter Valley. Before you cross the border, you will want to spend a day or two in Byron Bay.