You have seen all the major sites that Madrid has to offer, now it's time to take it slow and enjoy the history the city has to offer. One of the nice things about taking a apartments in Madrid is you find you are not rushed. A perfect way to learn the history of Madrid and Spain is to visit one of the many museums the city has to offer. Travelers will find Madrids most famous musem is Museo del Prado.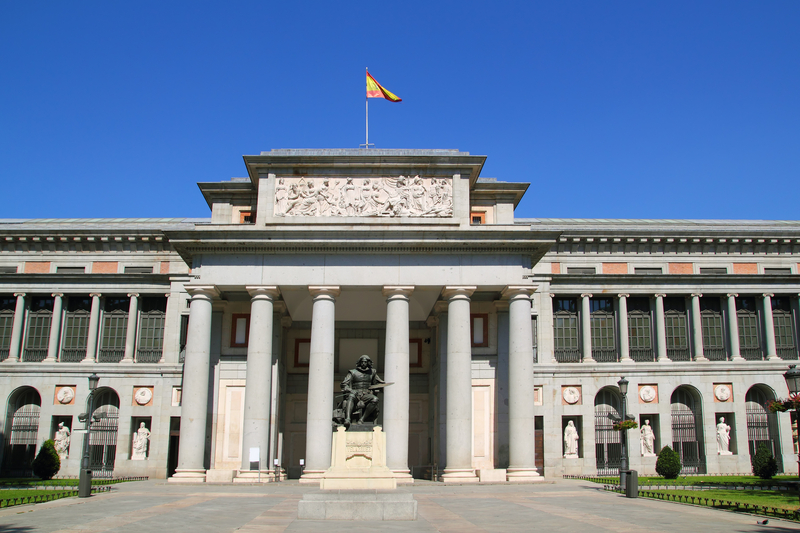 Other European museums may be better known, but
Madrid's Museo del Prado
has one of the most spectacular collections of
European
art anywhere in the world. The Prado displays nearly 1,300 works of its more than 20,000 pieces of art, which date between the 12th and 19th centuries.
The core of the museum's works is the royal collection built up by a number of Spanish monarchs. As one would expect, its collection of Spanish art is unparalleled. You can view nearly 50 paintings done by Velázquez, including "Las Meninas," his most recognizable and storied piece. There are more than 140 paintings by Goya, ranging from his royal commissions to his scenes of rebellion to his Black Paintings, painted directly on walls that have been transplanted to the Prado. You can also see his famous pair, "La Maja Desnuda" and "La Maja Vestida."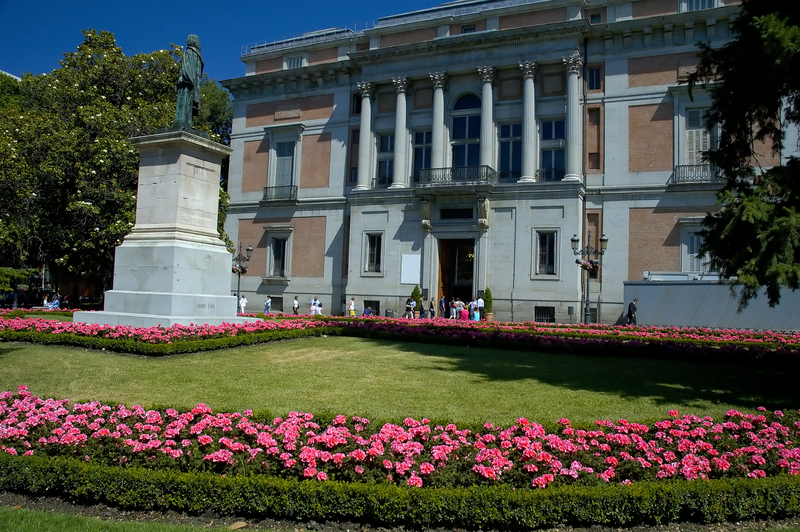 The Spanish collection is filled out with masterpieces from El Greco, Murillo, Fortuny, and Ribera. It also has a significant collection of Spanish drawings, spanning from the Medieval period through the Modern Age. Goya is also well-represented here in over 500 of his drawings.
Masters from other European countries are also on display. You'll find a large collection of Titian's works, as well as other Italians like Tintoretto, Tiepolo, Botticelli, Fra Angelico, and Mantegna. Works of particular note are Fra Angelico's "The Annunciation" and Titian's "Venus and Adonis." Amid the many works presenting scenes from both the Old and New Testaments, are Flemish master Hieronymus Bosch's startling "Garden of Earthly Delights" and "Seven Deadly Sins." The considerably less ghoulish Flemish painter Rubens is also at the Prado with lovely pieces like "Three Graces" and "Garden of Love."
In addition to European paintings, the Prado is also home to a wide variety of sculpture from ancient Greece and Rome to 18th century Europe. The "Virgin of the Battles" is an enamel-on-copper piece from the Limoges workshop and made in the 13th century. There is also a collection of decorative arts that includes, among other types of decorative items, ceramics and porcelains from France, Spain, and China.
The museum is open every day of the week, opening at 10 a.m. Most days it closes at 8 p.m., except Sundays and holidays when it closes at 7 p.m. It's only closed three days a year, on Christmas, New Year's Day, and May 1. A general admission ticket is 12 €, and 19.50 € if you want an official guide. You can buy your tickets online.
Spend a relaxing day visiting Madrids most famous museum, then before heading back to you
Madrid apartments
continue the relaxing day with a nice dinner in one of the many outdoor reasturants the city has to offer.