Located in the
Tuscany
region of Italy,
Montevarchi
is a town of around 25,000 people that is known for its production of clothing. The town is popular with tourists due to its Prada outlet store, where visitors can buy Prada fashions at a discounted price. Montevarchi is also popular due to its many churches and museums, as well as the beautiful surrounding countryside and well preserved old town center.
Montevarchi was founded sometime around 1100 by Bishop Elempert of Arezzo. The town expanded and thrived under the rule of the Medici family due to its wool and silk production, as well as Montevarchi's significance in the agricultural trade. The town's location on the River Arno ensured that Montevarchi was a place of great importance in the trading of agricultural goods, textiles, wool, silk, and more.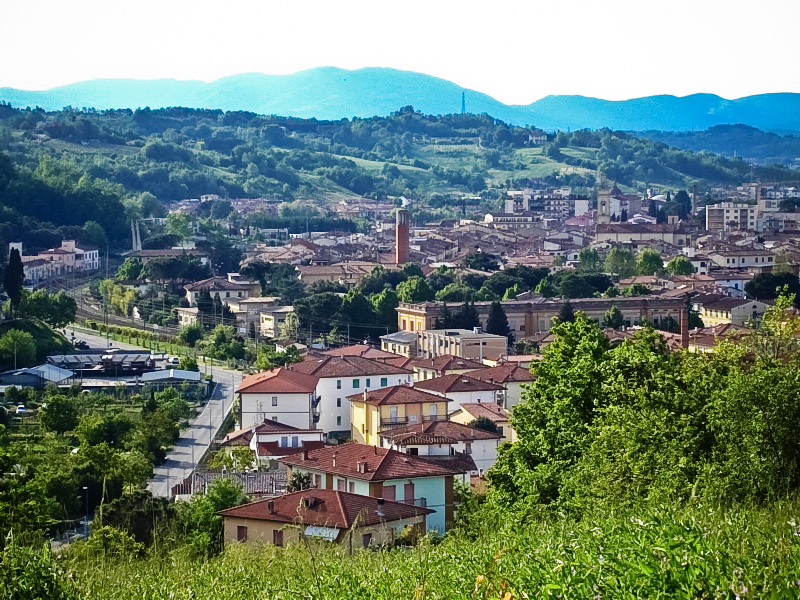 Besides the Prada outlet store, which lures visitors with the promise of bargains on designer wares, Montevarchi is known for its churches, museums, and libraries. The most important church in Montevarchi is Saint Lawrence Collegiate, located in Varchi Square. Parts of the church were built all the way back in the 13th century, but it wasn't until 1561 that Pope Pius IV appointed a magistrate to the church. Later, in 1709, the church was remodeled from its original Romanesque style to reflect a more Baroque style.
Montevarchi is also home to several different places of interest, such as museums and libraries. One such place is a library, called The Library of the Academy. Its crown jewel is a copy of  "The Decameron", a medieval allegory from the 14th century written by Giovanni Boccaccio. The library also holds over 20,000 other books, manuscripts, and more. For art lovers looking for a great museum in Montevarchi, there's a unique museum that opened in 2001 to honor the work of Ernesto Galeffi. Simply called the Ernesto Galeffi Museum, it contains more than 2,000 of his drawings, as well as ten of his paintings and sixty of his sculptures.
Montevarchi is a popular place for day trips from Florence, as it is less than an hour away by car and train. The surrounding Tuscan countryside is very beautiful, making it a great choice for visitors to Italy looking to get off the beaten tourist path and get a sense of an authentic, small Tuscan town.