Step back in time to when life was peaceful and things didn't move too fast. Picture a village with lush gardens, beautifully terraced hillsides, charming cottages and a beautiful green landscape gently making its way up the hillside. Monchique, Portugal might be just the place you are dreaming of.
Monchique is a small town with little more than 10,000 residents, which has a nineteenth century atmosphere that is very inviting. In recent years, many of the younger residents have moved to the coastal areas where there are better career opportunities, but taking up residence in the charming town is a community of expatriates and others who have come to visit and fallen in love with the relaxed pace of life there.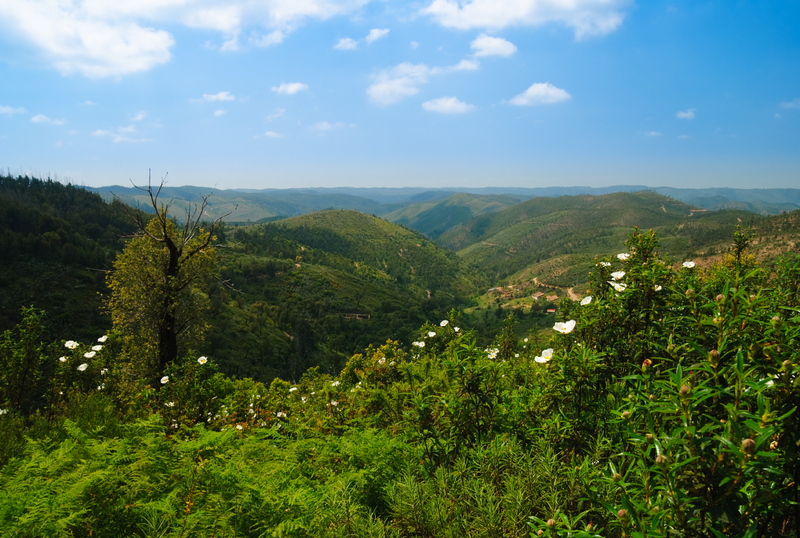 The climate in Monchique is milder than its coastal neighbors and enjoys more sunshine. The residents are warm and friendly, with hospitality being the norm rather than the exception. The town is comprised of lush hillsides dotted with white houses built around the central church with a few small villages to the east and west. There are no pretentious shopping malls, golf courses or five star restaurants, but the local cuisine, although not elaborate, is excellent.
Sight seeing in Monchique is best accomplished on foot, taking in the beautiful and relaxing scenery. Enjoy a coffee in the town square or a bit of lunch. Sample a pao com chourico, which is spicy sausage in a fresh roll. You might also want to sample the signature local dish piri-piri, a traditional spicy casserole prepared with chicken or salted cod, or local favorites wild boar, kid or assorted wild game.
Monchique has many local artisans that produce beautifully crafted items including sculptures, pottery and homemade soaps as well as handmade shoes crafted by local cobblers.
Strolling through town, there are signs to guide you through the area and a wide variety of walking trails. Follow the cobblestone streets and visit the parish church and the Sacred Art Museum located there, then follow the path up the hill to the ruins of the Franciscan convent, circa the 1600s, that offers breathtaking views of the area. Another interesting feature of Monchique is the terraced orchards where oranges, almonds and figs are grown in the traditional manner that has been used for many centuries.
The nearby village of Caldas de Monchique is located off in a wooded valley along the road to Monchique and a favorite locale since the Roman era for its natural spring water, prized for both drinking and bathing. During Roman times the area was developed into a spa around the natural hot spring that is at a constant temperature of around 90 degrees Fahrenheit (32 degrees Celsius). There is another natural hot spring near Picota called Fonte Santa that legend credits with having special healing properties.
Surfing, sunbathing and swimming are all available within a short distance from Monchique as well, with both the south and west coast beaches of Portugal nearby. The coastline is pristine and offers some of the best beaches in the world.