Menorca, Spain
is also known as the "Island of Pleasant Breeze." It is the second largest of the
Balearic Islands
. The island is home to many beautiful beaches that are typically less crowded than those of nearby islands. At 3 km, Son Bou is the longest beach in Menorca and is known for it's calm waters.
When you first arrive in Menorca, you may want head to the Placa Alfons III to visit the town's tourist information center. The information center is housed in a windmill that is a very popular tourist attraction in itself. You may also want to check out the island's harbors; tours are offered daily.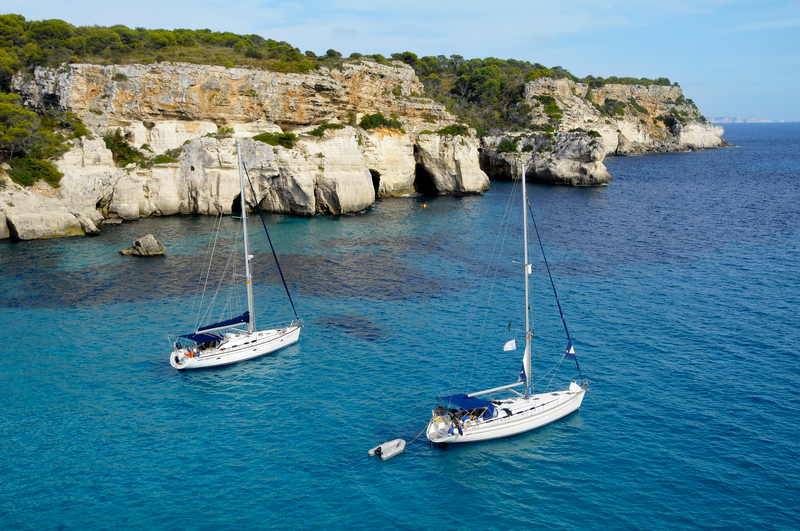 Among many others, some places to visit in Menorca are it's impressive churches, Es Freginal Park, the Xoriguer Gin Distillery, and the Museu de Minorca. Es Freginal park is often home to cultural events and musical performances, but even when there is nothing going on here, it makes a great place to relax and picnic. Xoriquer Gin Distillery was built in the 18th century, but if you stop here during your trip to Menorca, you are still able to purchase alcohol that it produces. For the history buff, the Museu de Minorca showcases the earliest history of the island. For those not as interested in history, it also has paintings from more recent times.
Keep in mind that the island's waters are perfect for snorkeling and scuba diving, but if you prefer to stay above the water, Menorca's waters are also great for fishing. Cycling and hiking are also popular leisure activities on the island. These can provide exercise while allowing you to experience Menorca's beautiful scenery. The highest point on the island, Monte Toro, gives you an unbeatable view of the island.
By day, you can enjoy some of Menorca's most popular restaurants, such as the Windmill Restaurant, Es Cranc, La Ribera and Son Granot. By night, you can grab a drink at a local bar or nightclub. Menorca's nightlife is relatively low key, but Menorca is still home to some noteworthy spots. Be sure to check out Sa Sinia, a bar located in Carrier de Sant Jordi. One unique nightclub that you should be sure to visit is located in a cave. It is called Cova d'en Xoroi. Wherever you end up, be sure not to stay out too late because you need your rest.
There are many more things you must do on your trip to Menorca!