Melbourne is a city in southern Australia that has a population of just over 4 million people, which makes it the second largest city in the country. Australia would be settled by the Europeans in the early 1800s, but it would be another 30 years until Melbourne was founded. Despite the settlement, Melbourne would not be officially named a city until 1847. Melbourne would become a popular city after the Victorian Gold Rush of 1851. The gold rush allowed Melbourne to become the richest city in the world by the 1880s. The economy of Melbourne would eventually crash a few years later and would not recover until after World War II. Melbourne would eventually recover and is now one of the richest cities in Australia. The beautiful weather, culture and attractions make Melbourne a great place to visit any time of the year.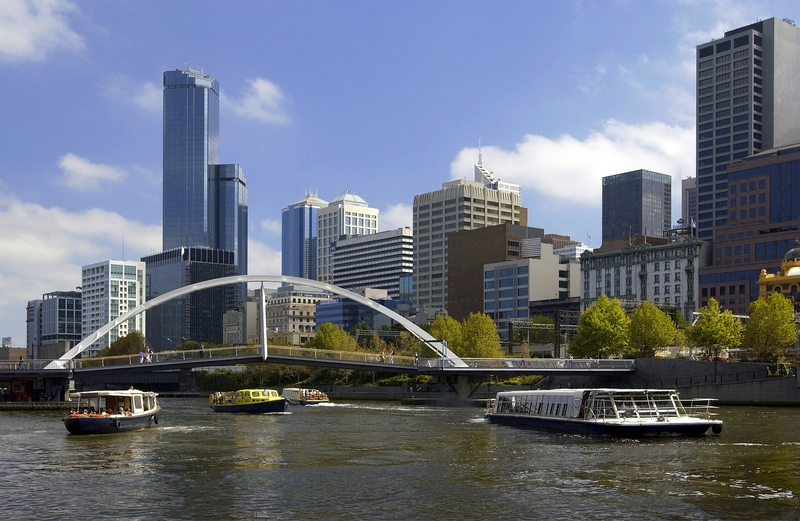 The hottest temperatures in Melbourne are seen in the months of December, January and February. The average high temperatures for this time will be between 25 and 26°C. The coldest temperatures occur in Melbourne during the months of June and July. The high temperatures for the day will be around 13 or 14°C during this time. The average low temperatures will usually be about 6°C, but the temperatures will occasionally drop below freezing. Snowfall and temperatures dropping below freezing are very rare occurrences in Melbourne.
If you are visiting Melbourne, then you must go to the National Gallery of Victoria. The National Gallery of Victoria is a museum and art gallery located in the city. The National Gallery of Victoria was founded in 1861, which makes it the oldest art museum in the country. The National Gallery of Victoria houses painting from some of the biggest artists in the world. The museum's collection includes pieces from Rembrandt, Gian Lorenzo Bernini, Marco Palmezzano and Paolo Veronese.
The Royal Exhibition Building is another great attraction that you must see if you are visiting Melbourne. The Royal Exhibition Building was used to house any major event that was occurring in the city. It was even used for several events in the 1956 Olympics. The Royal Exhibition Building was named a UNESCO World Heritage Site in 2004, which made it the first building in Australia to get this distinction. The Royal Exhibition Building is one of the most picturesque buildings in Australia, and everyone should take a tour while in Melbourne.