New Zealand is the perfect destination for residents of the northern hemisphere who need to get away from winter's freezing temperatures. That's because it will be summer there, a time to laze on the beach, hike in the forests or just hang out like the Kiwis do.
The island country, located in the South Pacific, beckons sun seekers as well as anyone who just wants to get away from it all and experience life in another culture, a culture that is part English and part Maori who first visited as Polynesians in the 13th century and stayed. And while the Dutch explorer Abel Tasman was the first European to visit the islands in 1642, it was the British explorer, Capt. James Cook who gave the country its name. New Zealand remains part of the British Commonwealth today.

New Zealand is divided into two islands: North and South, each with distinctive sights and activities. But whatever island you're on, one thing is for sure: You'll see a lot of sheep. New Zealand has millions more sheep than human residents.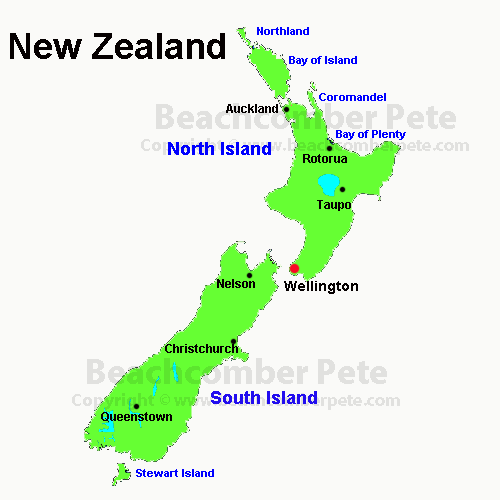 The North Island is home to Auckland, the country's largest city, as well as its capital, Wellington. At its narrowest point, the island is only about two miles wide, which means you can walk across Auckland in a short time. Or you can travel north to walk through a tropical rainforest. Cape Reinga is a must-see destination in the very north of the island. It's the point where the Pacific Ocean meets the Tasman Sea, sending frothy waves high into the air.
While the South Island is bigger, it has fewer people. It's the place to go if you're interested in outdoor activities such as camping or hiking the internationally famous Milford Track. You'll need to plan ahead for this walk, however, as only a limited number of independent hikes are allowed to begin this walk each day during hiking season.
If snow sports are your bag, the mountainous South Island has more than a dozen ski resorts to meet your needs.
Christchurch is the largest city on the South Island. It's known as the "Garden City" because of its many beautiful parks and gardens. Very British, just like its 19th century architecture.
New Zealand is a special place. Why not make it your special place, too?
>