The historical reputation of Manchester, England presents the city as a true hub of culture and vibrant lifestyles. From humble beginnings, Manchester rose to prominence as one of the largest and most diverse cities in England. Largely ignored throughout medieval times, the city experienced rapid growth at the turn of the 19th century. Today, Manchester ranks high on the traveling lists of foreigners outside of England, as only London sees more new faces each year. The friendly people and familiar faces that line the streets of the city give it a welcoming atmosphere for visitors and residents alike.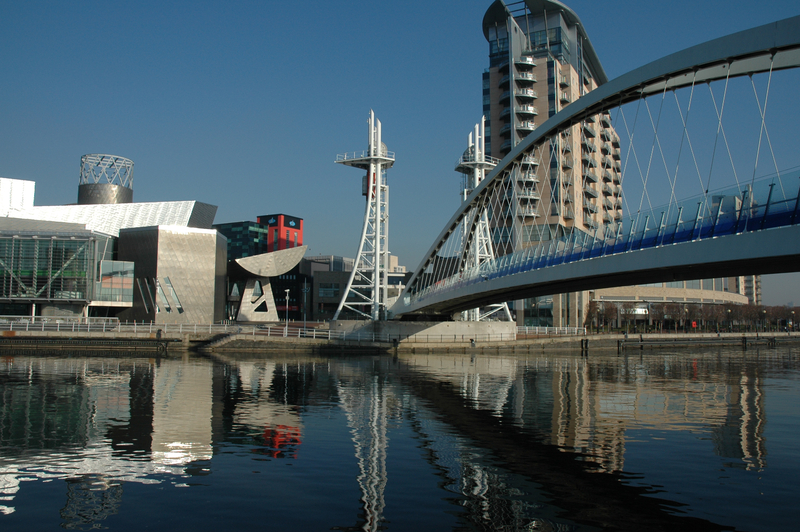 Manchester's exploits as a world city don't date back very far, but they are nonetheless significant. In 1830, the first railway station to appear in the world opened in Manchester. The passengers here enjoyed the first steam locomotive transportation known to man. This railway was highly influential and had a great impact on later subway stations around the world. Manchester also boasts the fact that their scientists were the first to successfully split the atom. The technology used in Manchester science labs eventually grew to become the catalyst for the creation of the atomic bomb. The rest, as they say, is history.
If you're looking for something fun to do in Manchester, look no further than the Manchester United Football Club. Old Trafford Football Stadium is home to the legendary football club that has won more league titles, 19, than any other club in the Premiere League. This league is where the most talented football players in the world gather to bring their talents together, and Manchester United has had the distinction of employing some of the best football players in history. A Manchester United game is one experience that will last a lifetime for a visitor to the city. The atmosphere is truly unforgettable, and you'll never find another opportunity quite like it.
The Manchester Opera House offers people who aren't sports enthusiasts something spectacular to do while they visit the city. The actors and actresses there routinely perform challenging shows that dazzle audiences including West Side Story, The Phantom of the Opera, Never Forget, Ghost the Musical, and more. You can grab a seat anywhere you like, because most seats in the theater lend themselves to first-class views of the stage. Your trip to Manchester wouldn't be complete without a visit to the opera house. Manchester is a huge city with plenty of different tastes for everyone to enjoy.