The West Yorkshire metropolis of Leeds, England lies in the north central part of England. The city encompasses 551.72 kilometers (213 square miles) and has elevation variations ranging from 10 to 340 meters (33 to 1,115 feet) above sea level. As of the 2011 census, Leeds boasted a population of 443,247 in the central hub and 798,800 over the entire region.
The River Wharfe forms part of the city's northern border. The heart of the city lies along the River Aire. The Aire Valley stands at the foothill of the Pennnine mountains. Leeds also lies a short 32 kilometers (20 miles) from the Yorkshire Dales National Park, which features some of the most picturesque landscape in the country. Natural landmarks around Leeds include Otley chevin and the Fairburn Ings RSPB reserve.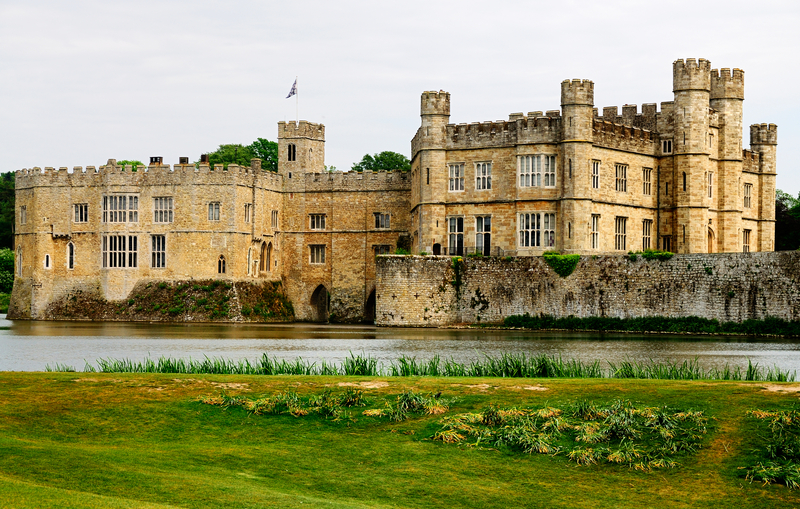 Lying between the Atlantic Ocean and the Pennines produces a moderate oceanic climate in Leeds. Summer weather remains mild with moderate amounts of rainfall. Temperatures during the hottest summer months generally stay below 26.6 degrees Celsius (80 degrees Fahrenheit) and the community sees on average 660 millimeters (25.98 inches) of rain annually. Winters are cold and bring frost and cold temperatures. However, even during the coldest months the thermometer rarely dips below 3 degrees Celsius (37 degrees Fahrenheit).
Now considered the commercial, cultural and financial center of West Yorkshire, the community traces its history back to the 5th century. Then a part of the Kingdom of Elmet, the territory consisted of a forest called "Loidis" from which the city derived its name. By the 16th century, the community was a simple market village. Leed's prosperity began in the 17th century when the borough grew in importance thanks to the wool trade industry. With the onset of the Industrial Revolution, Leeds expanded into flax manufacturing along with engineering, iron foundries and printing. Along with financial growth, the boundaries of the community spanned to include outlying villages.
The metropolis enjoys a diverse economy with the majority of employment in the service sector. Employment options remain equally distributed between public administration, education and health along with banking, finance and health. Hotels and restaurants also comprise major industries. Leeds also serves as the primary shopping district for Yorkshire and Humber. The center part of the city remains a pedestrian only location.
The community has 220 primary schools, 39 secondary schools and 6 private institutions. The city has the largest college student population in the country. Facilities for higher learning include the Leeds City College, the Leeds College of Building and the Notre Dame Catholic Sixth Form College. Students also attend the University of Leeds and Leeds Metropolitan University.