Georgia, known as the Peach State, is the 9th most populated state in the United States. Located in the southeastern section of the country, Georgia is bordered by the Atlantic Ocean and South Carolina to the east, Florida to the south, Alabama to the west, to the north Tennessee and North Carolina.
Any trip to Georgia starts in Atlanta for most travelers. Georgia's capital is home to a busy nightlife with gourmet restaurants in Buckhead, college cuisine in Decatur and an arty emphasis in Midtown. For families, there's Six Flags Over Georgia, Stone Mountain Park, Fernbank Planetarium and Science Center, and the enormous Atlanta zoo featuring Giant Pandas. While downtown, you can visit the Georgia Aquarium, the Olympic Park, and the High Museum of Art. Take a tour of CNN headquarters and see where cable news began. Then visit the amusing World of Coke, celebrating a native Georgia product.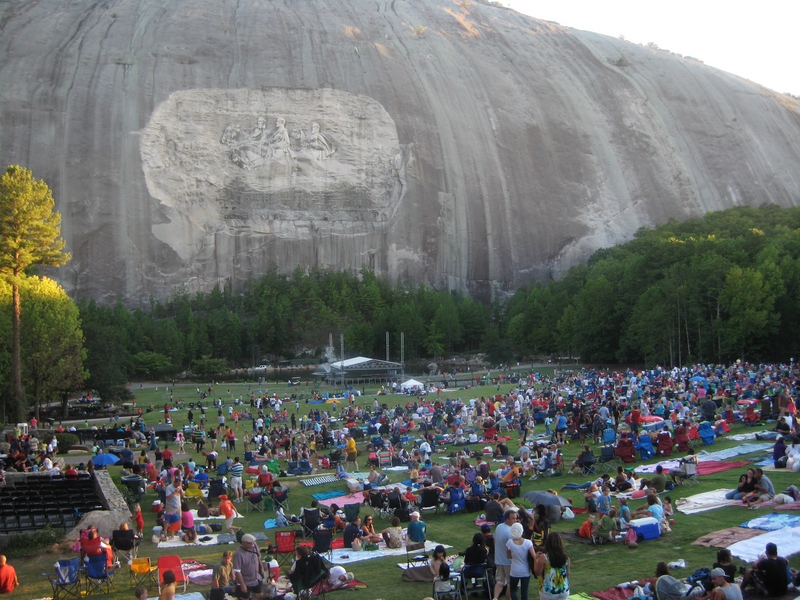 Georgia has an outdoor heritage that is preserved in many state parks including south Georgia's Okefenokee State Park, home to alligators and giant snapping turtles. The Georgia mountains offer everything from rustic cabins to fancy resorts. Georgia's numerous lakes and long rivers offer sports like water skiing, jet skiing and canoeing almost year-round due to Georgia's mild climate.
If you like the beach, Georgia has that too. The best known beaches are by Savannah, on St. Simons Island and the exclusive Sea Island, but there are wilder beaches such as Cumberland Island, a national wildlife refuge.
Savannah is another large city but with a decidedly Old South beat. Always known for its gorgeous city homes from the antebellum and post-bellum period, Savannah's architecture has been lovingly restored by students of the prestigious Savannah College of Art. While there, check out top chef Paula Deen's restaurant The Lady and Sons. Stay downtown and enjoy the Riverwalk shops and restaurants. Take a horse and buggy ride. Then head out to the Atlantic beaches for some fun on Tybee Island.
St. Simons Island, an hour south on Interstate 95, is a beautiful place with a charming waterfront where you can shop and eat. Rent a condo right on the beach and be sure to watch for dolphins which frequent those waters. While on the island, go fishing on the intercoastal waterway or tour the lighthouse. Drive down to Jekyl Island and enjoy its unspoiled natural beauty and beaches. Don't miss the Turtle Sanctuary where you can see sea turtles up close and learn more about protecting their nesting grounds. Travel a little further South and you can take a boat to Cumberland Island. See what coastal areas look like when they are left in their natural state and witness an island where wild horses run free.