Fort Pierce, Florida is a dreamy expanse of waterfront communities hugging the Atlantic Coast. Founded in 1901, it is one of the oldest cities in the Sunshine State. Fittingly referred to as Sunrise City for the dramatic daybreak views along its shores, Fort Pierce is the seat of the St. Lucie County government.
Along with the counties of Okeechobee, Martin and Indian River, St. Lucie forms part of the Treasure Coast, a reference to the treasure-laden Spanish fleet sunk by a hurricane in 1715. The treasure remains unrecovered, but artifacts believed to be part of the bounty are occasionally found in and around Fort Pierce, adding to the city's allure for boaters, divers and beachcombers.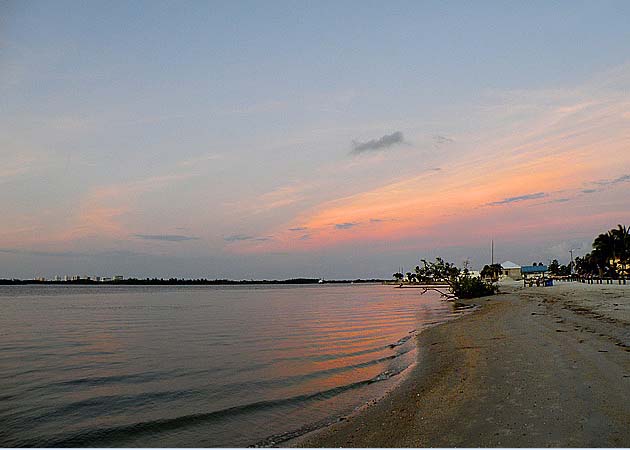 Sunken treasures aside, Fort Pierce's waters are endowed with natural riches including snook, flounder and Spanish mackerel. Natural and artificial reefs offer good spots for sports fishing and diving. As such, boating is a way of life and a delightful reason to sneak a peek at the waterfront mansions and some modest old-timer estates.
Its geographic advantages have not been lost on marine research institutions. Facilities represented in Fort Pierce include the Smithsonian Marine Station, the Oceanographic Institute spearheaded by Florida Atlantic University and the Manatee Observation and Education Center advocating for endangered sea cows. In addition, the National Navy-SEALs Museum located in Hutchinson Island pays tribute to the rich history of this elite group of soldiers going back to the days when Fort Pierce was the SEALs' home base.
Jetty Park is a popular hangout for both locals and visitors. It is over two miles of unobstructed ocean views where one can people-watch amidst the constant crashing of waves on the breakers. This is also a good place to watch pelicans, seagulls and the occasional dolphin. South Jetty Park Beach is ideal for picnics, shell hunting and kite boarding.
Experience the beach on horseback at Frederick Douglass Memorial Park. This family oriented adventure takes riders through the beach and guided trails of Old Florida wetlands and hammocks.
For golf enthusiasts, Fort Pierce is a year-round golf haven with numerous public and private golf courses. The subtropical climate is conducive for golf, fishing, boating and all kinds of outdoor recreation.
Fort Pierce is an interesting fusion of the laid back charms of Old Florida and the vibrancy of a favored vacation spot. It shies away from cosmopolitan airs but manages to enthrall both cautious and adventurous vacationers.