Famed in the past for a troubled history as well as its bustling textile industry, Dungannon in Northern Ireland today is renowned more for its famous rugby team, the golfer Darren Clarke and award-winning snooker player Denis Taylor.
Set like a jewel in the deep green countryside of County Tyrone, Dungannon invites one and all to come and experience the town's deep history as well as admire its innovational approach to the 21st century.
County Tyrone was ancestral home to the O'Neills, Irish lords who resisted the incoming British. Ultimately, the Irish lost the battle and 99 Gaelic lords fled the country for the continent in the episode known as The Flight of the Earls. Dungannon is home to Castle Hill, Earl Hugh O'Neill's fortress, from which all six counties of Northern Ireland can be seen when weather permits. A team of archeologists from Queens University and Channel Four's Time Team excavated the site in 2007, uncovering the moat and walls of the castle ruins.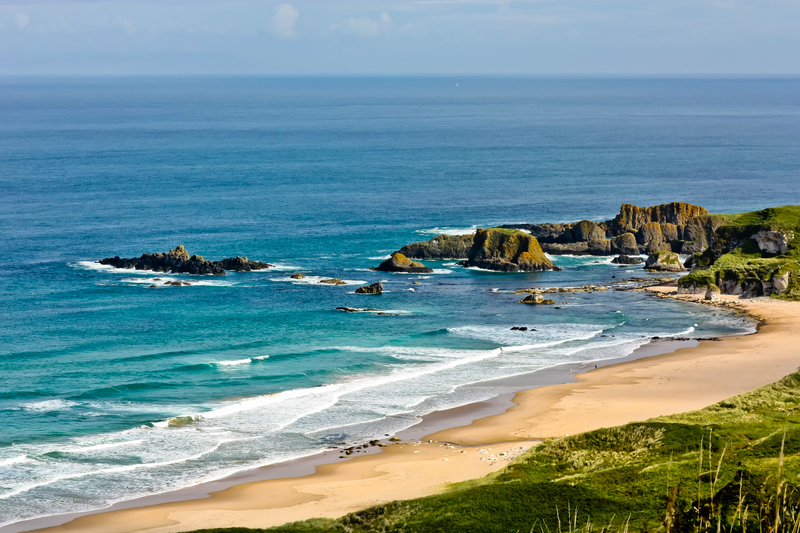 Northern Ireland's busy textile industry gave birth to fine Irish linen, which flourished from its beginning as a domestic trade in 1273 to world renown until the world wars required all the linen for military use. Street names to this day reflect the importance of cloth and linen to Northern Ireland, with Mill, Flax and Cambric streets in many towns and villages. Dungannon's Moygashel Mills' very name came from a term for a particular type of linen cloth. Today Dungannon celebrates its past with The Linen Green, a handicraft designer village luring customers from Ireland and the world.
With a population of over 15,000, Dungannon has turned from its industrial past and today focuses on local food production and light engineering. Organic food farming began in the 1990s and has blossomed in County Tyrone, producing prime beef, lamb and dairy products as well as lake fish such as the salmon trout and pollan from Lough Neagh. Farmer's markets abound in towns surrounding Dungannon, providing an abundance of fresh fruits and vegetables for a true taste treat.
Northern Ireland, like much of the British Isles, receives its share of rain, but that rain makes Ireland one of the greenest places on the planet. Nestled at the foot the Sperrin Mountains, Dungannon shines in its ancient history and folklore, stunning natural beauty and friendly, hospitable people. With interesting architecture and a variety of historical and archeological landmarks, Dungannon flourishes as a place to visit and enjoy.