Birmingham, England's history is steeped in class struggle, economic collapse, and wartime destruction, but no matter the challenge this city has always come back to reinvigorate itself and its people. This mix helped create some great music from the 1960s through the 1980s.
During the Industrial Revolution, Birmingham rose to be a powerhouse in the textile trade. Low-wage, unskilled workers allowed manufacturers to sell cloth at lower prices and make a profit on their goods. Unfortunately, this led to poor working and living conditions for laborers. Ultimately, labor unions arose. Those days may be in the past, but in this city we can still peek into those lives, both rich and poor. Throughout the city, there are are houses, now converted to museums, like Aston Hall or Back to Basics, that allow us to walk through time.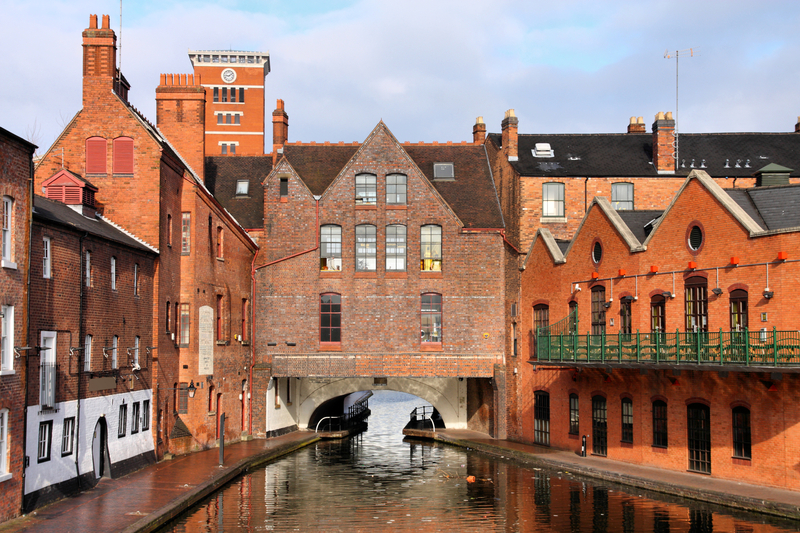 By the 1970s, the city was a one industry town – motors. Economic collapse in the 1980s ended the car era in the city. The mix of working class life, turbulent social upheaval and economic stress that characterized manufacturing cities like Birmingham from the 1960s through the 1980s did provide one benefit. It created the conditions for a vibrant music cultural to arise. Birmingham is often given credit for the birth of heavy metal music, having produced Black Sabbath and Judas Priest. They moved with the the rise of ska, adding UB40 and The English Beat to their home grown band list. In the 80s, they produced Duran Duran and Ozzy Ozbourne. When out shopping, don't forget to make a stop at St. Paul's Gallery in the Jewellery Quarter. They have the largest collection of signed album cover art in the world.
Today, Birmingham's music scene is alive and varied. From quirky mod bars to nightclubs, Asian dub to hip hop to elctro pop, and maybe even a little old school jazz, it can all be found here in the new Birmingham scene.
Foodies will appreciate the variety of offerings in the city. The choices come from nearly every corner of the world, with prices to fit every wallet, with even a few Michelin stars available. Birmingham is rapidly becoming a foodie destination. The standard British fare is always available, but like much of Britain, chefs in Birmingham are working to take their place on the world stage alongside the great food cities like Paris and New York.
No trip to the United Kingdom could be complete without taking in at least one football (soccer) match. In Birmingham, there are two choices – Aston Villa and Birmingham City. The tradition in Britain is to wear the team scarf. There is nothing that will make a person feel more a part of Birmingham.