When many people think of Bellagio, they unfortunately think of the casino that is located in Las Vegas. The truth is, the original Bellagio is a beautiful municipality located in the extreme northern part of Italy. Bellagio is located at the intersection of 3 arms of Lake Como, and is also located at the foot of the Alps. This provides for a magnificent view practically anywhere you look. Bellagio is not a big city, as it only has about 3500 residents that live there full time. Many of the people are visitors who go and enjoy the activities, the food, and the scenery.
The weather in Bellagio is perfect for vacationing year round, as Lake Como helps maintain comfortable temperatures in the summer and winter months. During July, arguably the hottest summer month, the average temperature is about 85 degrees Fahrenheit, which is very comfortable. In December, the average temperature is also comfortable for winter, at 55 degrees Fahrenheit. As for precipitation, it rains the most in the month of May. In the winter, snow fall varies widely, but the most snowfall is seen falling at higher elevations.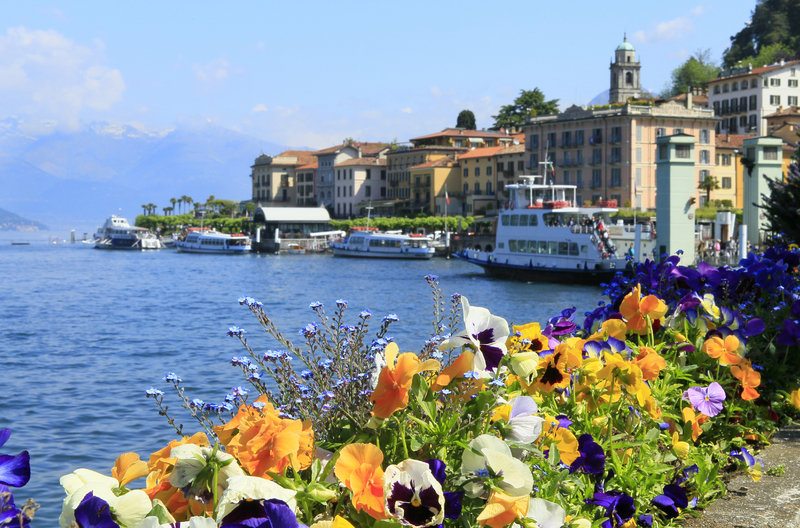 Bellagio, termed "the pearl of Lake Como", has been known to be a popular destination spot since the times of the Roman Empire. Elites would go to Bellagio and enjoy hunting and fishing, among other things. This is not too different from today, as it is known that celebrities such as Madonna, George Clooney, Sylvester Stallone and a multitude of others have or had homes on Lake Como. This testifies to the beauty of Bellagio and the surrounding areas.
Once in Bellagio, there are a multitude of activities that one can take part in. Taking in the scenery is probably one of the most popular activities, as Bellagio is the perfect place to just sit back and relax by the lake. Boat renting is another popular activity. Vacationers can spend an entire day on the lake and enjoy fishing or even swimming in the lake. If it is your first time at the lake, taking a tour of the lake via a water taxi would be the perfect thing to do. On land, there are many local shops that you can venture into and explore local art and goods. Local restaurants are a must. You might think that Italian food is just pasta and tomato sauce, but in reality, Italian food is very diverse and varies by region.
Bellagio is truly a world class resort that everyone that loves to travel must see for themselves. It offers great relaxation and a break from the hustle and bustle of the city and fun activities that anyone can take part in.