Situated 97 miles west of the city of London, Bath, England was first known as a spa called Aguae Sulis and was established by the Romans. Today, the city has only about 84 thousand inhabitants, but sees more than 3 million tourists per year, many of which are interested in the heritage and culture in the area.
Bath is an area that is filled with beautiful natural hot springs, breathtaking architecture, a variety of shopping and a long list of cultural and natural charms. Guests of the city can spend the day at Agua Glass Blow-a-Bubble, blowing bubbles and watching trained glass blowers or relax at the Thermane Bath Spa, the only natural thermal spa in all of
Britain
.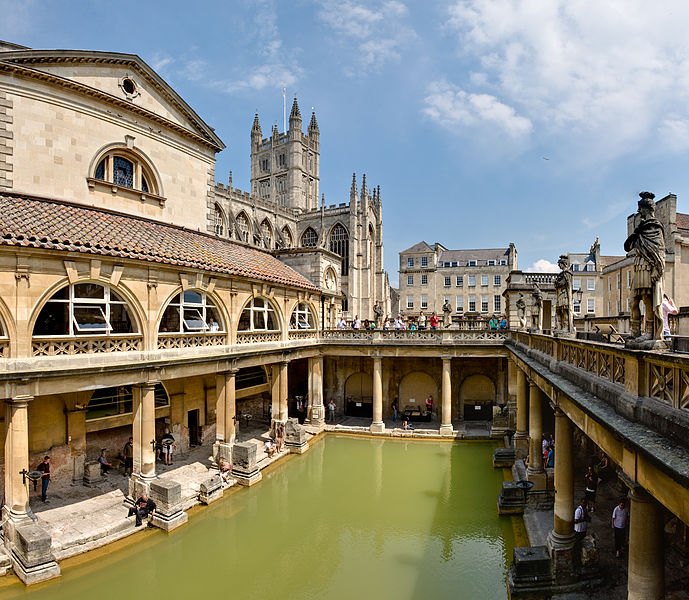 A variety of museums dot the city, allowing tourists to learn about Jane Austen, the Romans, various artists and much more. Cycling and boating is popular in the area, allowing guests to take in the gorgeous architecture and natural scenery. Autumn is a particularly popular time of the year for hiking and hot air ballooning due to the area's natural and colourful beauty. Tour buses and walking tours of the city will lead visitors through the history and culture of Bath, stopping at popular tourist attractions along the way.
Many tourists also enjoy the shopping in the area, taking a day to explore not only familiar, internationally known stores, but also the small and charming independent boutiques that are dotted throughout the city. Others enjoy the pubs and bars that are located in Bath, many of which offer live music and comedy shows.
A variety of hotels are located in the city of Bath, offering both budget and luxury accommodations to tourists. Best Western Limpley Stoke is a popular hotel, offering quiet charm with only 60 guest rooms at a location that is just ten minutes from the centre of the city.
Whether looking for culture and history, gorgeous natural scenery, shopping and night life or a combination of all three, the city of Bath, England offers something to pique the interest of tourists regardless of their age, interests or background.