In ancient times it was said that the Aegean Islands were named for Aegeus, who threw himself off a cliff near Athens and drowned in the sea when he thought his son Theseus had died. Others say that the Aegean is named for Aegea, a queen of the Amazons who similarly died in the sea. Whatever the real case, the Aegean Islands are a place steeped in history and romance.
The Aegean Islands are bound on the north and west by the coast of Greece, on the east by Turkey, and divided from the Mediterranean on the south by a string of islands running from the Peloponnese through Kythera, Crete, Karpathos and Rhodes. Within these boundaries are over 6,000 islands and islets, and while only 227 of them are inhabited, for the traveler the Greek Islands comprise a region packed with culture, history, romance and adventure.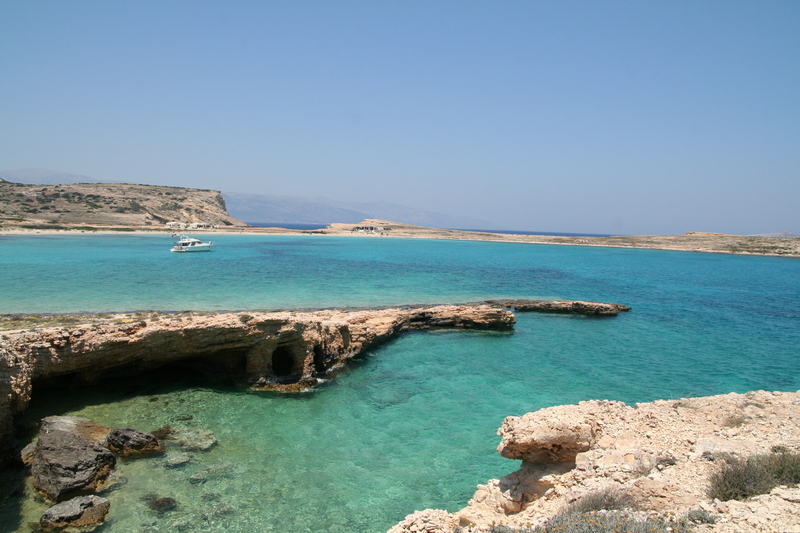 Traditionally the islands of the Aegean are grouped into clusters, starting with the Saronic Islands, near Athens, the Cyclades in the center and the Dodecanese Islands off the coast of Anatolia near Rhodes. The very names of these islands: Euboea, Chios, Lemnos, Icaria, evoke romantic images of vivid blue skies, wine dark seas and stark whitewashed villages clinging to hillsides above small harbors filled with colorful fishing boats. Indeed, these images are not hard to find in reality even today throughout the Aegean.
From the days of Odysseus, who wandered lost for ten years trying to find his way home from the Trojan War, the Aegean has been not just a crossroads of cultures and trade, but a magnet for travelers seeking to adventure. For over two thousand years, from before the time of classical Athens through the Roman period, the island of Delos in the Cyclades Islands was a major religious center and tourist attraction, drawing tens of thousand of pilgrims to worship the ancient gods at the many temples there.
Today Delos is uninhabited, but still draws thousands of tourists every year to view the archeological treasures still being unearthed after nearly a hundred and fifty years of ongoing excavations. The neighboring island of Mykonos has become the modern day equivalent of ancient Delos, being the most popular tourist destination of all the Greek islands and a major stop on the jet set circuit for the rich and famous. Mykonos is also the perfect central location from which to explore the many delights of the wider Aegean Sea and her thousands of beautiful islands.