If you want a vacation to be a real getaway, you might want to check out Playa Ventana. This picturesque beach does not receive a lot of visitors and the area is not highly developed.
Playa Ventana, or Playa Ventanas, is located on the
Southern Pacific
Coast of Costa Rica. The name means "window beach" and it was so named because of two large rock formations there providing windows to the sea. It is a lovely beach where the beautiful lush forest comes right down to the coast, which is covered with golden sand. It is one of the best beaches in all of
Costa Rica
and has a reputation of being the best family beach in the area.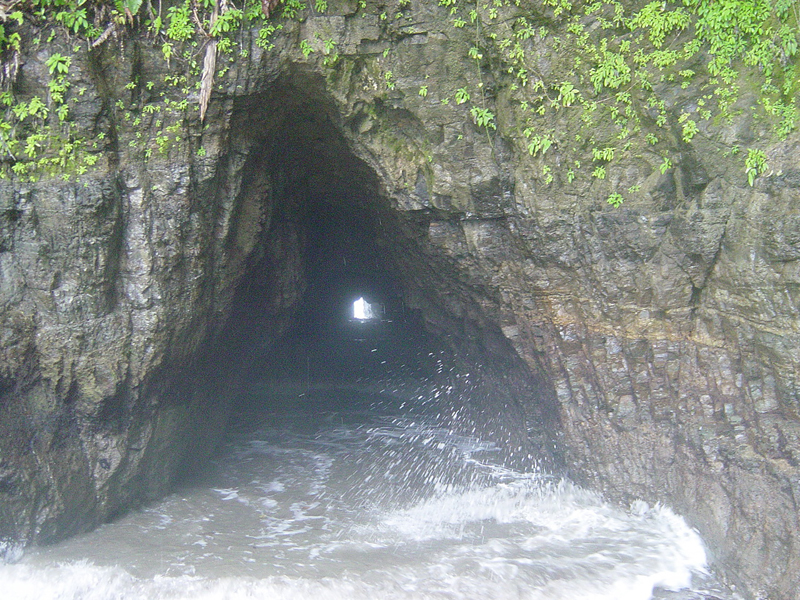 When you visit Playa Ventana, you will definitely not have to fight the crowds. It is a great beach for snorkeling in the clear southern Pacific waters. You can also fish, surf, kayak, go horseback riding, walk and enjoy the scenery, or just take it easy.
Playa Ventana is not too far from civilization as the small town of Ojochal is nearby. Since this quaint town has not yet seen a lot of tourism, it retains its charm, but had certain amenities.
Things to Do
North of Playa Ventana is Marino Ballenas National Park which can be accessed from the town of Uvita. This park is known for its biodiversity in animals and plant life. At this park you can watch the humpback whale migration if you are there at the right time between December and April. You can snorkel, join a snorkeling tour, of take the boat tour to Ballena Island.
Not far from Playa Ventana are the Nauyaca Waterfalls which have been called the best falls in Costa Rica. You will probably be bird watching as this area has hundreds of species of birds.
Boat tours on the Río Terraba are available that take you through the mangrove trees. This will allow you to get a good view of animals and plant life. Some boat tours on the Pacific include snorkeling along with viewing wildlife.
On a fishing tour, you can fish for either a half a day or a full day. Some of the offerings of the Pacific Ocean are mahi-mahi, marlin, sailfish, and yellow fin tuna. While you are fishing, you may be able to spot many kinds of sea animals, like whales, birds, dolphins, or turtles.