Playa Grande
is located in Costa Rica, on the North Pacific Coast of
Guanacaste
Province. It is situated between the towns of
Tamarindo
and
Playa Flamingo
  and approximately one hour from the
International Airport in Liberia
. The actual town of Playa Grande is called Salinas.Playa Grande has a beautiful beach with a sandy bottom and good consistent waves for surfing. It is also an excellent swimming beach. It is less developed than other beach towns that surround it, and it is actually part of the
Parque Nacional Marino Las Baulas
. The beach is famous as a nesting ground of the endangered Leatherback sea turtle, the world's biggest marine reptile. There are several access points through foliage to get to this long beach.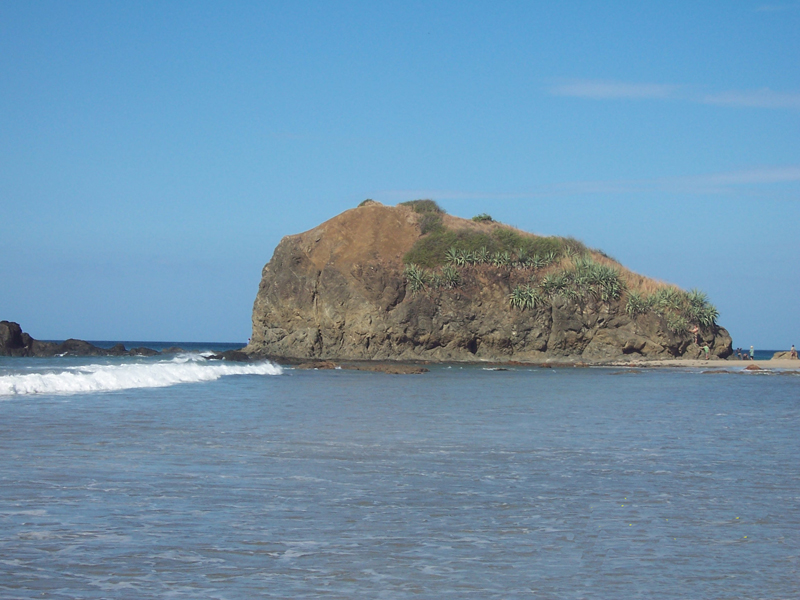 Playa Grande has a number of small hotels and two surf school/camps. A gated community known as the Palm Beach Estates is on the south side of the beach. Tamarindo can be reached quickly by boat along the estuary from the panga dock of Palm Beach. Palm Beach also has several restaurants and a few hotels. Some of the more popular hotels in the area are Hotel Cantarana, Los Altos de Eros ( includes spa and yoga center ), and Playa Grande Inn. Surfers frequent La Marejada Hotel and the restaurant at Hotel Bula Bula is good for dinner and has a boat service to Tamarindo. A popular hotel a few feet from the beach is the RipJack Inn. The surf runs right towards Hotel Las Tortugas. Other popular restaurants include Ristorante Peperoncino, The Garden Grill, Cafe Del Pueblo for great Italian food, and the Hotel Restaurant Cantarana.
The main attractions on Playa Grande are the great surfing, swimming and shelling on this large beach. Surfing lessons and equipment can be arranged through places like the Mini Mop Surf Shop and the Frijoles Locos Surf & Spa. Various other sailing and charter tours for marine activities are also easily arranged in this area.
Turtle tours during the nesting season of October through February are also popular, and groups are led to the beach at midnight to await the giant turtles. The park beaches support the largest nesting colony of these turtles in Costa Rica. Tours are all under the supervision of park officials on the 54,000 acre Nature Reserve.