Palmar Sur lies in the Osa region of Southern Pacific Costa Rica. It is a small river town located next to the town of Palmar Norte and separated from it by the Rio Terraba. It is most easily reached by a domestic flight from the Juan Santamaria Airport. Palmar Sur has a regional airport and is scheduled to change and expand soon to an international airport .
Palmar Sur is on the delta of the Sierpe River and is an important river port. It is also home to one of the largest mangrove swamps on the planet. Its charm and abundant wildlife make Palmar Sur a natural stop for a day tour. It is also a jumping off point for further exploration into the more southern areas of the Osa region of
Costa Rica
. The town has good riverside restaurants and several hotels.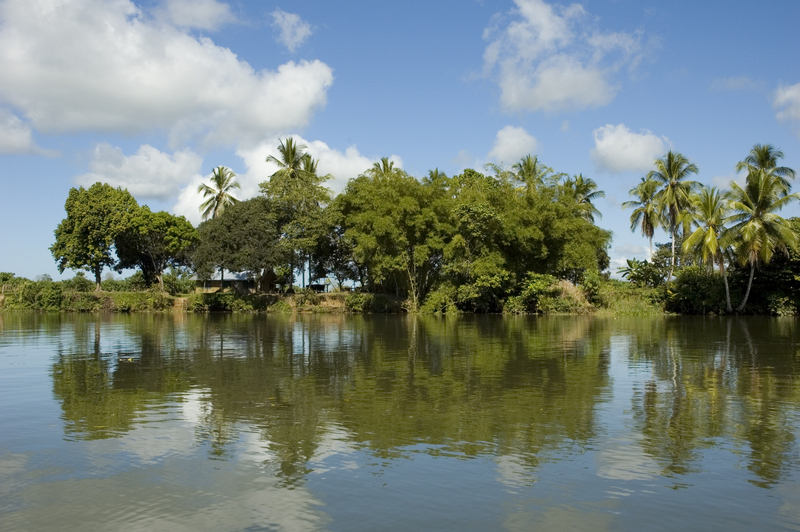 One of the most mysterious aspects of Palmar Sur is its ancient Pre-Columbian stone spheres. They range in size from a small bowling ball to massive spheres over two meters in diameter and weighing up to 32,000 pounds. These diquis orbs are examples of incredibly precise stone carving in ancient times. The sculpting material of these highly polished stones is grandirorite which is not found in the local area. No stone working tools have ever been excavated. The spheres are generally found in groups of 12 to 20 and usually form geometric patterns that are often aligned to magnetic north. One investigator has found that images on one of the spheres duplicated a star constellation. Local legends tell of a magic potion that softened the rocks to make them workable. Other tales say that the spheres were game balls for giants. More legends relate the spheres to constellations. These inexplicable spheres can be found throughout the town, in the banana plantation, and even in the yards of residents. They are well worth a visit.
Palmar Sur is also a jumping off point for adventurous travel opportunities in Southern Pacific Costa Rica in the Osa Peninsula. Rainforest trips with organic cacao hunting may be scheduled and a tour of Corcovado National Park
with its 100,00 acres of pristine wildlife is a highlight. Surfing and sport fishing, whale watching, and white water rafting are just some of the popular activities in the Osa Penisula.