Marino Ballena National Park, located along the Southern Pacific coast of Costa Rica, is named after the whales who migrate there for mating through the winter months. The park is covered with beaches feature white and golden sand, many of which have gone untouched by humans. There is also a coral reef just off the coast, which is home to many different fish and other wildlife.
Snorkeling and dive trips provide visitors with a fascinating view of the coral reef off the coast, as well as the rest of the surrounding area. The beaches that are part of the park make a great place for visitors to spend time sunbathing or searching for sea shells and other treasures that may wash up on the beach. Whale watching is prime in the winter months from January through April when they mate in the waters along Costa Rica.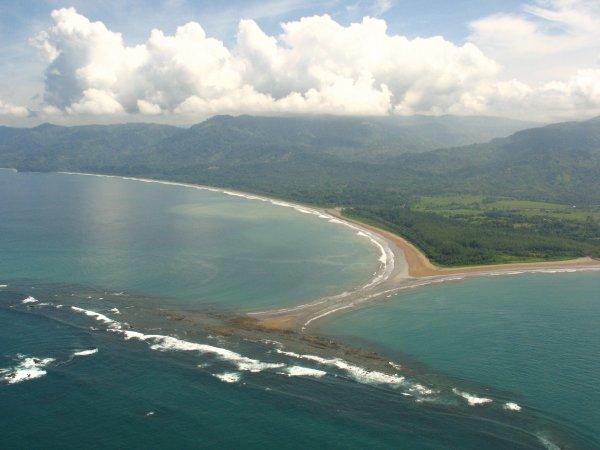 One of the greatest advantages of the Marino Ballena National Park is its isolation. There are no cities or towns within close vicinity, which means that there isn't much traffic in the area. The quiet beaches are not frequently visited by tourists or locals. Many people often find themselves alone on the miles of beach that make up the park. If you are looking for a quiet place to commune with nature, Marino Ballena National Park is the perfect opportunity.
If visitors want to stay closer to the park than the larger cities of San Jose and San Isidro, there are several options. The beaches are open for camping at no charge; however, there are no amenities, including no fresh water so campers must be prepared. Small accommodations are also available along Highway 34 near Uvita and Pinuela.
From the north, such as San Jose and San Isidro, travelers can drive down the Interamerican Highway to highway 22. Once visitors reach Dominical, highway 34 continues on to the Marino Ballena National Park area. From the south, visitors must take highway 34. If visitors must first fly into Costa Rica, the nearest airports are in Quepos to the north and Palmar to the south. A bus is also available for visitors who want to visit the park from San Jose.