MalPais, a small coastal village known as a surfer's paradise is located on the southeastern point of the Nicoya Peninsula. With constant good waves and great beaches, Malpais is becoming known as a great tourist destination to just kickback and relax. Not only for surfers, beach lovers are finding the long beaches a great place for exploring. Lush tropical forest coming right down to the white sandy beaches giving way to rock and shell strewn beaches and coves gives one many options.
On the southern end of Malpais one will find the Cabo Blanco "Absolute" National Reserve, with lush tropical vegetation and rock formations lining the coast, tourist and locals alike find that the village of MalPais has some of the best beaches of all Costa Rica. With un crowded beaches and tranquil atmosphere, MalPais is becoming known as the place to get away from the crowds.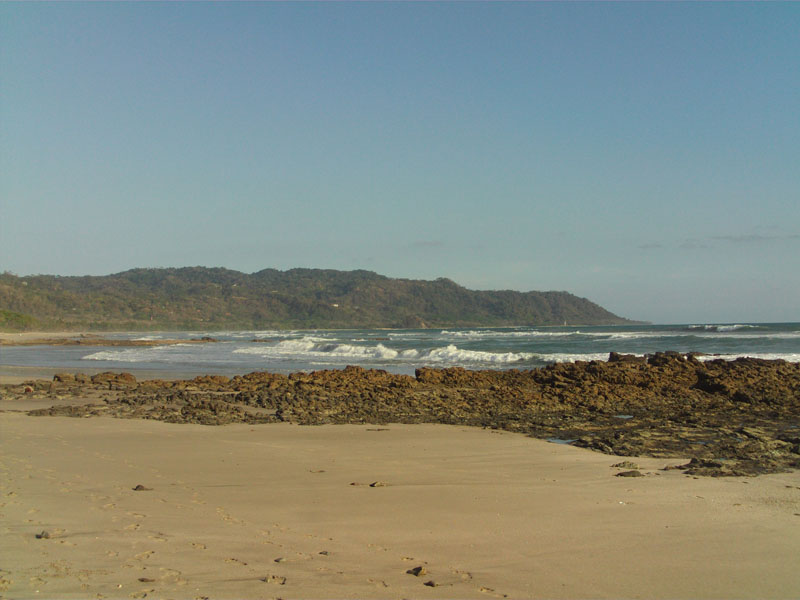 With consistent waves this is not only a place for expert surfers but also the beginner, kite surfing and boogie boarders also find MalPais a great playground in the sun. Scuba divers and snorkelers will find the rock cropping's make for great underwater scenery.
Horseback ridding along the beaches or nature trails and canopy tours will give one many options in spending time in MalPais.
Quiet secluded coves surrounded by tide pools and reefs make a great place to have a romantic setting for watching the unbelievable sunsets as the sun falls into the Pacific Ocean.
One will not find tourist shops and other tourist trappings, if looking for these, one will travel the short distance to Santa Teresa just to the north of MalPais. Great weather year round, unbelievable beaches and affordable accommodations, with hotels and restaurants ranging from rustic and local to high end. MalPais has become a great destination to relax.
Getting to Malpais one has 2 options, flying into to Tambor airport with direct flights from San Jose and then taking a taxi to MalPais. Or one can drive to Puntarenas and take the ferry to Parquera and then drive southeast through the town of Cobano and then onto MalPais.