Set your adventurous spirit free and start an adventure in the tiny town at Drake Bay in Costa Rica. Drake Bay, also known as Bahía Drake, is only accessible by boat or airplane and was discovered by Sir Francis Drake in 1579. The seclusion of Drake Bay has preserved the natural beauty and wildlife lives in a natural unspoiled environment. Hiking, boating, snorkeling gives visitors the opportunity to explore this untouched land.
Getting to Drakes Bay can be a little bit of an adventure, yet worth the trip. For those coming from San Jose, there is a small airport offering service to the capital.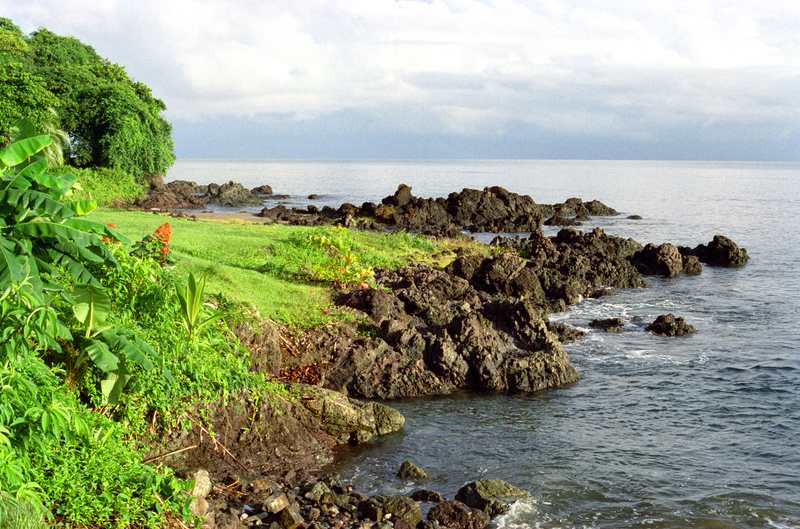 If you are driving, you will head south from Palmer Norte about 9 miles to a small village called Sierpe. Located on the Rio Sierpe, a water taxi will find you taking a 2 hour ride to Drakes Bay.
A dirt road to Drakes Bay is often flooded and often unreliable, thus the better choice is the water taxi.
Corcovado National Park
Located on the nearby Osa Peninsula, the
Corcovado National Park
is a great place for visitors to explore a tropical rainforest. The area gives shelter in untouched landscape and tropical forests to a wide variety of wildlife and plant life, including many endangered species. Over 140 distinct mammal species, nearly 120 amphibian and reptile species, including Harbor Squirrel Monkeys, Harpy Eagles, the rare poison arrow frog, crocodiles, species of wild cats, and Tapier (the largest terrestrial mammal in
Central America
and
South America
) inhabit the varied ecosystems in the Corcovado National Park. Visitors can hike through the dense tropical jungle to the pristine virgin beaches or take the guided tour and experience more of the unspoiled nature and wildlife.
Cano Island
The perfect day trip from Drake Bay is a short boat ride to uninhabited Cano Island which is home to the Reserva Biológica Isla del Caño (Caño Island Biological Reserve). Cano Island is famous for the best snorkeling to be found. The location of the Park Ranger Station is a great place to snorkel, but life jackets are required. The Ranger Station has a restroom and an outdoor shower open to the public. There are a large number of secluded beaches where visitors can snorkel unsupervised.
Along the shoreline peppered with volcanic rocks there are numerous tide pools to discover. The beaches have dark volcanic sand which gives the virgin beaches a dramatic look. Hike into the heart of the island on guided trails to explore the natural undisturbed beauty of the dense forest and see wildlife including birds, lizards, turtles, and exotic plants and trees. Occasionally hikers may see a perfectly round stone sphere which is believed to be an ancient grave marker from pre-Columbian times when local Indians used the island as a burial ground. Pottery was found on this island paradise dating back to 220 t0 800 A.D. After a day of hiking or snorkeling, the boat returns you to Drake Bay and your hotel accommodations.