Costa Rica is world renowned for its bio-diversity which is showcased in the Cahuita National Park. This diverse habitat of pristine beaches, mangroves, marshland and lush rainforest was originally opposed by the local populace. They were persuaded by Alvaro Ugalde to create this sanctuary of botany, culture and wildlife.
One of the least developed areas in
Costa Rica
is the Cahuita National Park. It is home to numerous species of birds, animals, marine life and is the nesting ground for three species of turtles. Eco-tourists will be awestruck by the endemic flora and fauna. Hike the trails of this nature preserve and catch a glimpse of iguanas, sloths, capuchin monkeys, green ibis, kingfishers and herons. Water enthusiasts can charter a boat and dive on the multicolored reefs that teem with an extraordinary variety of sea creatures such as the blue parrotfish, sea urchins and angel fish. You can also imagine yourself as a treasure hunter while exploring two sunken wrecks that are believed to have carried slaves from
Africa
. Established in 1970 to protect the offshore coral reef, this sanctuary now includes lowlands, shoreline and rainforests.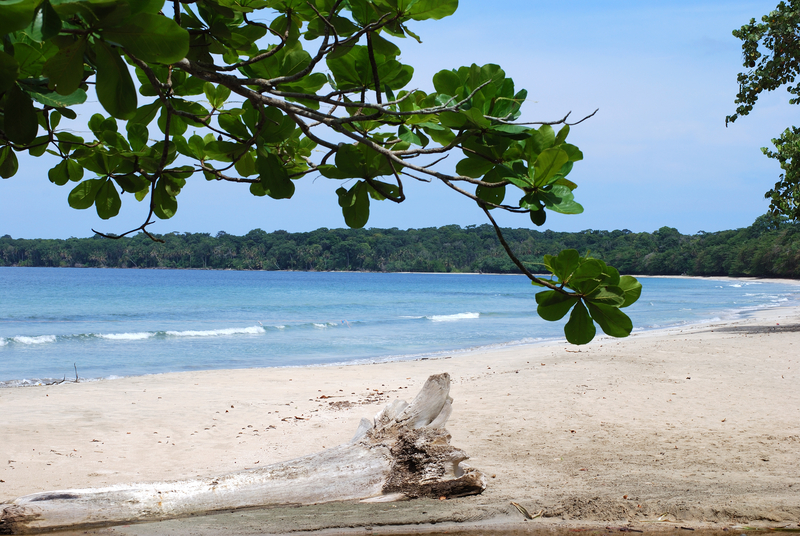 Cultural tourists will enjoy exploring the nearby villages of Puerto Viejo and Cahuita. The multicultural backdrop is influenced by a Caribbean flare. The diverse community includes locals and expatriates from North America and Europe. This results in an eclectic mix of cuisine and music. Diners can enjoy French and Italian delights or sample the local spicy seafood dishes while being serenaded by Caribbean rhythms.
To reach the park, rent a car and travel the main highway from the capital of San Jose to Limon before turning south to Cahuita. You can also take one of several daily buses that connect San Jose and Cahuita. The main entrance to the park is approximately four hundred meters south of the village. You can walk, drive or take a local bus to the entrance. There is a secondary gate near the Puerto Vargas Administrative Center. The tropical climate is hot and humid with the dry season extending from mid-February through April.
Cahuita National Park is located in one of the most beautiful and scenic areas along Costa Rica's Caribbean coast. Visitors to the park will be amazed by the mix of white sand beaches, coconut groves, wildlife and underwater wonders.