Northland, New Zealand is the upper tip of the North Island and the northernmost of New Zealand's 16 administrative regions. For any traveler wishing to experience the culture and history of New Zealand, a trip to the Northland Region is where to begin. Called by the Maori Te Hiku o Te Ika, the "Tail of the Fish," it is with good reason the Northland is called New Zealand's First Region.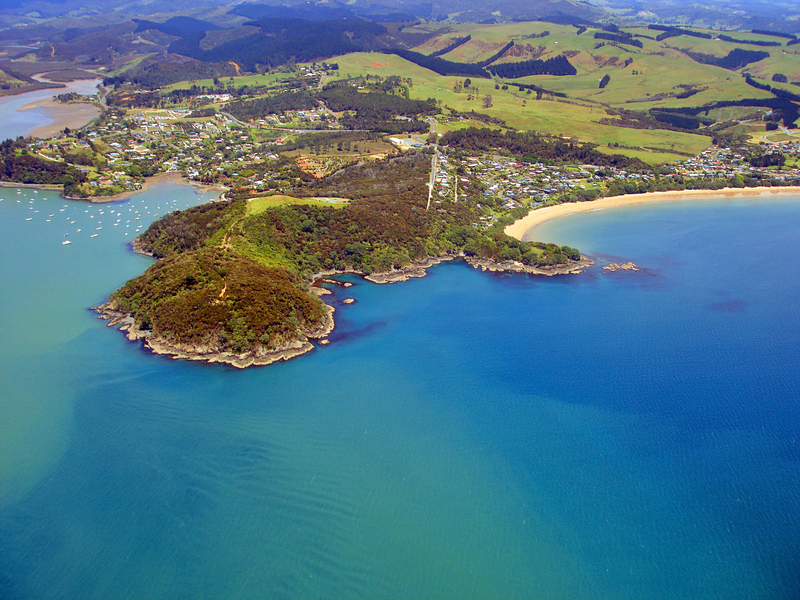 According to Maori legend the mythical demigod, Maui, caught a giant fish with a magical fishhook and pulled it to the surface with the help of his brothers. Maui's brothers were impatient and hungry and began to carve out pieces of the fish for themselves before Maui could appease the sea god, Tangaroa. As a result, the giant fish was turned into stone and the places cut out by the hungry brothers became the mountains, valleys and rocky coastlines of the North Island of New Zealand, which to this day is called by the Maori Te Ika a Maui, or "Maui's Fish."
It was here that the legendary Maori explorer, Kupe made the first landfall at Hokianga harbor nearly a thousand years ago, and the earliest traces of Maori settlement are found in the Northland. It was the west coast of the Northland that was first spotted by European explorers when Abel Tasman sailed by in 1642 looking for the Great Southern Continent, and Captain James Cook first put ashore in the Northland in 1769 during his voyages of discovery. It was to the Northland that the first European whalers, sealers and traders came in the late 1700s, and it was in the Northland's Bay of Islands where missionaries held the first Christian services in 1814.
But the list of Northland firsts doesn't end there. Perhaps the most important first to happen in the Northland was in 1840 with signing of the Treaty of Waitangi between representatives of the British Crown and Maori chiefs of the North Island tribes. The Treaty is considered the first and founding document of New Zealand nationhood.
First time travelers to New Zealand will find that there are many New Zealand flights available from around the world. A visit to Northland is simply the best place to start to get to know New Zealand. Experience the rich heritage and culture of the Maori, discover the hidden coves and pristine beaches of the coastlines, explore the rolling hills and woodlands of the countryside and enjoy the warmth and friendliness of the people in the villages and towns along the byways of the Northland.