A visit to the land down under is not complete without spending a week or two in
Queensland
. The sunshine state is in the north east of
Australia
, and is bordered by South Australia, the Northern Territory, and New South Wales. Because of the size of the state, the climate varies. Along the coast and in the far north, you can expect hot and humid summers. The hinterland and south east coasts experience warm and humid summers. You will discover hot and dry summers coupled with mild winters in the central west, and cold winters and hot and dry summers in the south west areas of Queensland.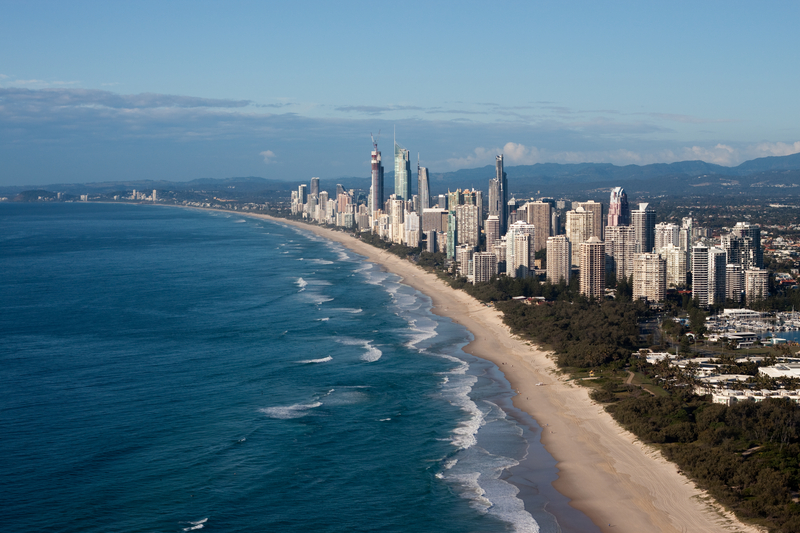 The Great Barrier Reef is one of the Seven Wonders of the World and must not be missed if you are planning a trip to Queensland. You can take a lunch cruise to the outer reef and go snorkeling or scuba diving. Do not forget your underwater camera, as you will want to take plenty of pictures of the colorful reef, giant sea turtles and beautiful tropical fish.
Surfers Paradise got its name because of the barrels, lefts and rights that dominate the area, but even if you are not into hanging ten, you can still enjoy the sand and sea. Book a self-catered apartment on the beach so you can really see everything that the Gold Coast has to offer. While you are there, make your way into the Hinterland. Spend the day exploring the rainforest in Mount Tamborine. The unspoiled beauty of the area is spectacular.
Rent a car and drive to far north Queensland. The Daintree National Park is dedicated to preserving the rainforest, and has some incredible activities that the whole family will enjoy. You can visit a real crocodile park and get up close and personal with one of the oldest living reptiles on the planet.
Lamington National Park is known for its waterfalls, mountain views, walking trails, birdlife and trees that are hundreds of years old. Situated on the NSW and Queensland borders, it is the perfect place to take your family. Pack a picnic lunch, relax and enjoy the natural beauty of the park. Once there, you will want to take the tree top walk at O'Reilly's.
The Outback of Queensland is rugged, and if you want to explore the great outdoors, rent an SUV and go camping. You will get a kick out of the friendly locals who call the local pub home. After a counter lunch, you can go fishing or kayaking.