When you hear the word Australia, you normally think of Sydney or Melbourne, but one of the best kept secrets down under is Brisbane. Located in Queensland on the eastern side of the country, this seaside city has plenty to offer visitors. The climate in Brisbane is perfect all year round. You can expect moderately dry, warm winters, and hot summers.
Before the Europeans explored Brisbane in 1799 it was occupied by Aborigines who set up camps because of the abundant food and vegetation found in the Brisbane River and surrounding rainforest. A more permanent European settlement arrived in the 1800's, when the Governor of NSW decided to send the worst Sydney convicts somewhere else. Since that time the capital of Queensland has become a beautiful city rich in culture and history, and with plenty of activities for everyone to enjoy, Brisbane should be next on your holiday list. Not only will you find first class theatres and museums, but you can also visit one of the best art galleries in the world. The Performing Arts Centre calls Brisbane home as does the science centre.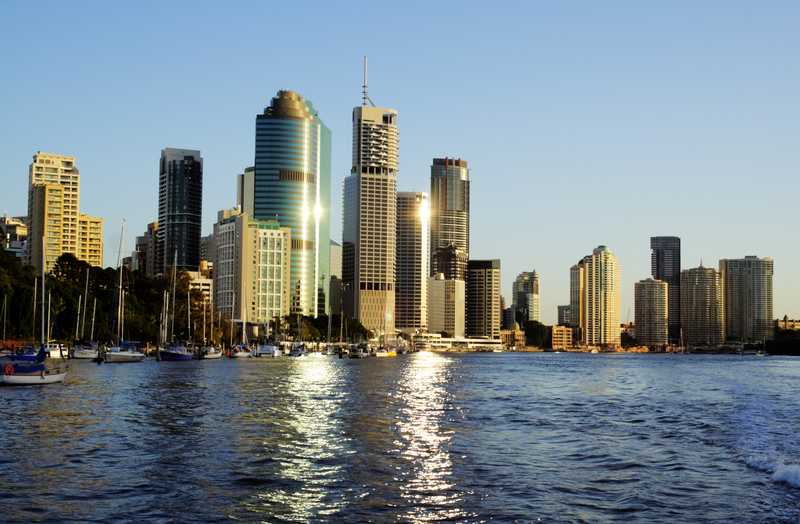 The Riverlife Adventure Centre has been around since 2005 and features land and river based fun. Hire a kayak for the paddle and prawns trip. Paddle for an hour and a half, and head back to shore for beer and prawns on the deck. Participate with the Yuggera Aboriginal tribe and learn the traditions of their culture. While you are on the river, make your way over to South Bank. Located in South Brisbane you can shop for souvenirs, have a delicious lunch or stop at one of the pubs for a cold pint. Hire a bike and take a ride around the boating pond, or ride from South Bank to Kangaroo Point.
Since 1940, the story bridge has gotten tourists and residents from Kangaroo Point to Fortitude Valley, and one of the most popular attractions in Brisbane is the Story Bridge Adventure Climb. Imagine making your way up to the summit where you will be in awe of the spectacular 360 degree views. Not only will get a bird eye view of the city, but you will also be able to see the Glasshouse Mountains to the north. Look east and you will catch a glimpse of Moreton Island.
Whether you live in Australia, or on the other side of the world, pack your bags and head to Brisbane. You will be surprised at just how affordable it really is.