Many travelers inadvertently overlook Utah as a vacation destination. The state has a plethora of outdoor options across the seasons for those who love being active. Utah has an expansive parks department and is dedicated to using its natural resources to provide opportunities for visitors and residents.
Spring and Summer
Utah is dotted with lakes and rivers that offer a myriad of water related things to do. The Green and Colorado Rivers cross the state and offer a lot of space for people to enjoy. The state has everything from Class I to V rapids. There are multiple outdoor outfitter companies that offer tours and equipment. Enjoy anything from a half-day trip to a multi-day rapid adventure.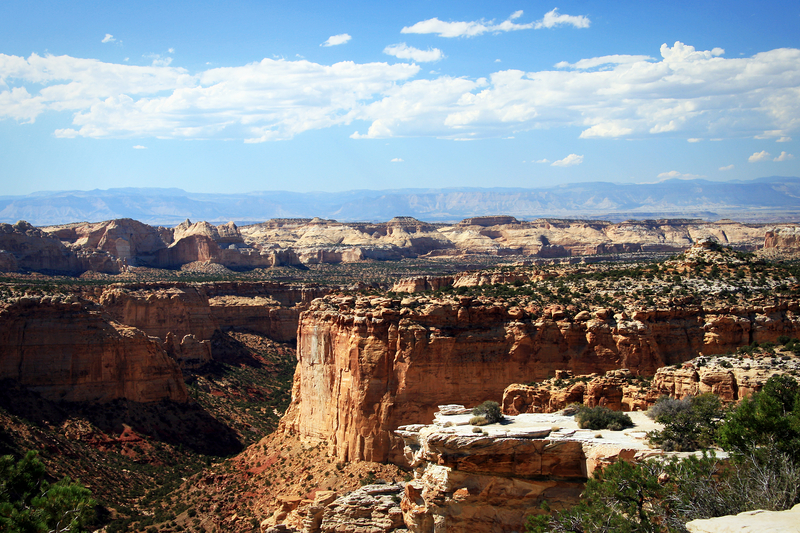 Want something a little calmer? Try tubing, canoeing, kayaking or even jet skiing. Lake waters offer boating, fishing and water skiing for the whole family. Lakes in Salt Lake, Sandy, West Valley City and Provo are particularly popular and visitor oriented. Camping and resorts abound in the area, along with outfitters who can prepare you to have an outstanding time.
There are plenty of things for those land lovers too. The unique topography of the state makes it the perfect place to hike, bike, climb and explore. Visit one on the five national parks in the state. Each park has fabulous scenery that is worth getting out there to see. See native rock art at Horseshoe Canyon, sandstone spires in The Needles District or massive natural arches along a scenic desert drive. The parks have many different sites for camping that offer everything from full services to remote non-supported sites.
The state is also famous for its dedication to golfing. Course are scattered throughout the state many are championship and designer courses. Golf courses are located throughout the state. They are especially concentrated around the Salt Lake, Provo and West Valley areas.
Fall and Winter
The fun and opportunities just do not stop. As the weather cools, celebrate by attending on of the states many festivals. Navigate a corn maze, watch a reenactment or visit the bounty offered at the local farmer's markets. Fall harvest and Halloween festivals are in almost every community. This is a great time of year to participate in many outdoor activities. Horseback riding, hiking, and climbing are a little more comfortable this time of year.
Once the snow starts skiing is king. Utah features world class ski resorts such as across the state. The resorts tend to be clustered in the Salt Lake, Park City and Northern Resorts. Although, there are also resorts in other areas across the state. There are traditional downhill slopes, cross country trails, and snow mobile trials. Whatever your preference for playing in the snow, its here. The skiing is great, and the hospitality is even better.
So, when considering the next vacation think Utah. The state has a lot to offer and can help craft a vacation that will be remembered for years to come.