The home of the St. Louis Cardinals and the Kansas City Royals, Missouri is a place that's game for museums, parks, history, and sports alike. Known as the "Show-Me State" to indicate its stalwart residents, this midwestern state certainly has a lot to show for itself.
Literature lovers will enjoy a trip to the little village of Hannibal, where Mark Twain grew up and drew his inspiration for Tom Sawyer's adventures. Springfield is a shopping mecca, with offerings from clothing to fishing gear to antiques. This city with a small-town feel is also known as the birthplace of Route 66. The Ozark Mountain Wine Trail meanders across the southwestern region of the state and is dotted with picturesque vineyards, cozy inns and elegant little restaurants.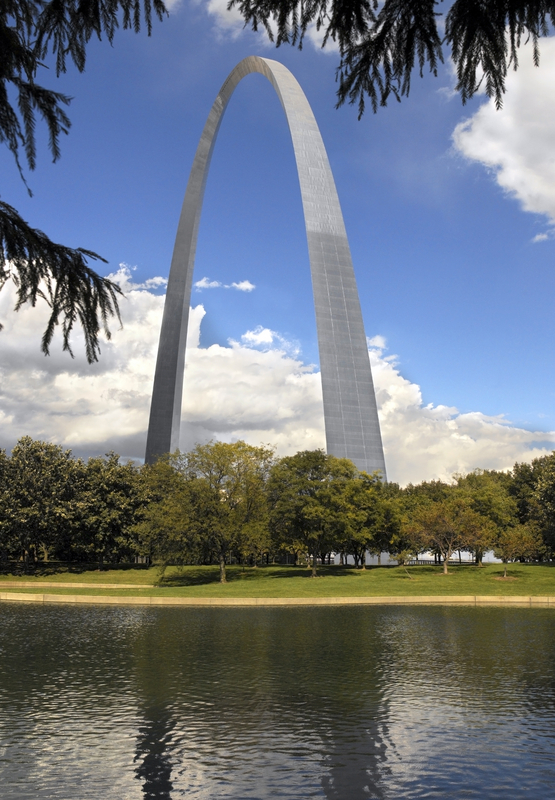 Missouri's capital, Jefferson City, was named for our third president and is just 160 miles from what was the largest prehistoric city in the land. Civil War history is rich in this place, and Lewis and Clark explored here, but modern explorers will have a much different experience. The architecturally-impressive Capitol building features guided tours with a wealth of fascinating facts. Elsewhere in the city, cultural opportunities abound in venues such as the Hawthorne Gallery, the Capital City Players Dinner Theater, and the Little Theater of Jefferson City.
No trip to Missouri is complete without significant time spent in St. Louis. Resting on the state's eastern border with Illinois, the Mound City's rich history dates back to the 17th century. Today, you can ride 630 feet to the top of the iconic metal Gateway Arch, at the monument to westward expansion in the United States. Outdoor enthusiasts will take to the many biking trails and parks the city has to offer. Type-A personalities may wish to try their luck in local casinos or conquer the many shopping centers and boutiques. The Anheuser-Busch brewery is a natural attraction for the beer aficionado, while kids (or just the young at heart) can explore Magic House or the City Museum.
This gem of a state is nearly 70,000 square miles of artistic and innovative America just waiting to be discovered again and again. Whether you are up for hiking trails, city exploration, or museum hopping, Missouri is waiting to "show you" what it has to offer.