From its jagged coastline to its rolling tree-covered mountains, Maine is one of the nation's most biodiverse states. Known as Vacationland, Maine is home to quaint fishing villages, colonial towns, historic lighthouses and summer resorts. More than 13 million tourists visit New England's northernmost state each year.
The rustic, undeveloped countryside provides a wonderful backdrop for hiking, horseback riding and skiing. You can enjoy incredible sailing and fishing along the glacier-carved Atlantic Coast and explore the native flora and fauna on the northern end of the Appalachian Trail. Caribou, eagles, endemic butterflies and other abundant species live in the verdant landscape of the Great North Woods. Migratory birds, whales and the spectacular fall foliage will command your attention. White Mountain overlooks offer panoramic views of the Rangeley Lakes region. You can experience the thrill of a whitewater rafting excursion on one of Maine's rivers.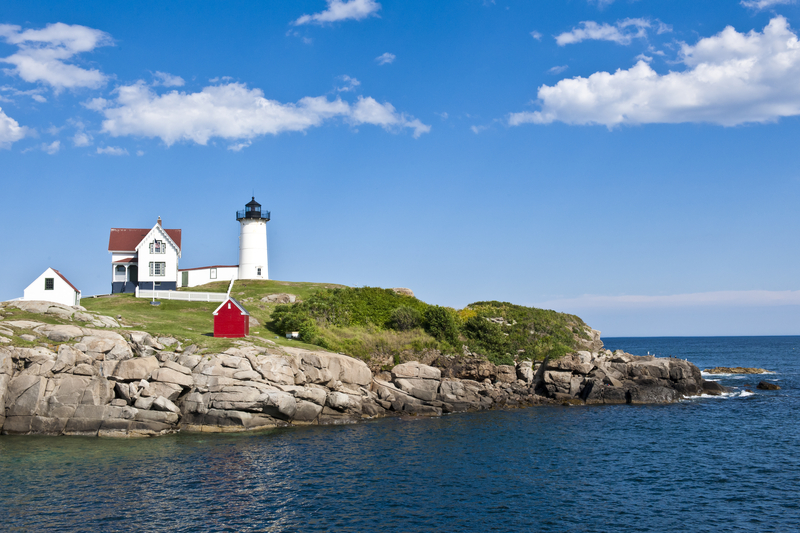 In the cities of Augusta, Bangor, Bar Harbor and Portland, guests will discover a wealth of cultural activities. Old Fort Western, an 18th century outpost in the state capital of Augusta, reveals the area's colonial heritage. The State Museum exhibits provide a fascinating glimpse into Maine's natural and cultural history.
Bangor is the hometown of Stephen King and was once the lumber capital of the world. Today, visitors will find antique shops, elegant Victorian architecture and historic taverns. Bar Harbor encompasses a large portion of the Acadia National Park, which has the distinction of being the oldest national park east of the Mississippi River. Home to Gilded Age mansions, palatial estates and vintage hotels, Bar Harbor has attracted luminaries throughout its history. The coastal community is the northernmost point on the 2,535-long Atlantic Coast Bicycle Route.
In Portland, you can tour the childhood home of Henry Wadsworth Longfellow and the Old Port district, which offers a glimpse into Maine's shipbuilding past. The Museum of Art includes works by Winslow Homer, Picasso and Renoir. You can also visit museums dedicated to African Culture and the Shaker community.
In addition to its coastline, Maine is renowned for lobsters, which are colloquially known as bugs. As you enjoy a luscious bowl of "chowdah" and steamers, you can listen to the unique Yankee dialect.
Maine is a treasure trove of year-round, outdoor recreational and sightseeing opportunities. Boasting one of the United States most scenic coastlines and idyllic, pine-covered landscapes, Maine is an iconic destination that has something for everyone in the family.