If you're planning a trip to Louisiana, you've picked one of the most diverse and fascinating states in America. Rich in history, culture, wildlife, outdoors activities and festivals, Louisiana offers a captivating mix of exciting experiences to the traveler.
Louisiana's history contains the stories of many peoples, from the original Indians, the French, Spanish, Acadians, Africans, both slave and free, Germans, Irish, Hungarians and Yugoslavians all came to settle this wild and beautiful state. Cultural and historical museums abound, where young and old alike can explore the rich past of Louisiana. Visit Acadian Village in Lafayette and learn about the unique history of the Acadians or Cajuns.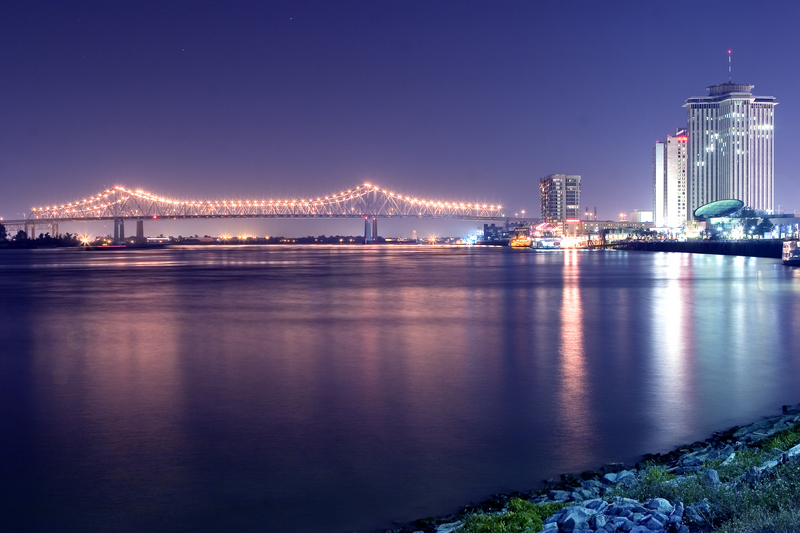 Or is the great outdoors more your interest? Consider casting a line into the many rivers, streams and lakes of the state and catching bass or a giant channel catfish. Hiking, birding, exploring the bayous on one of the many tours by pirogue, boating and water sports, camping and wildlife viewing are all featured in Louisiana.
No matter the time of year, the people of Louisiana are festival-mad. Hundreds of festivals throughout the year celebrate food, music, history, American Indians, art, gardens, pirates–you name it, there's a festival for it. In April alone, there's the French Quarter festival, the Ponchatoula Strawberry Festival, the Washington Catfish Festival, the Bayou Teche Bear Festival, New Orleans Jazz and Heritage Festival, and the Baton Rouge Fest for All Festival, and that's just naming a few of them. Great Louisiana food can be had at any festival, but you may want to save your appetite for the Breaux Bridge Crawfish Festival for a true Louisiana experience.
New Orleans reigns as queen when it come to unique history, architecture, fine dining, cultural events, and the wild party of Mardi Gras. The romance of the French Quarter, St. Louis Cathedral, and Jackson Square are must-sees in the city. Enjoy symphonies and ballet, or a good ol' zydeco stomp at Tipitinas or the Maple Leaf Bar. Explore the Voodoo Museum, and be sure and see St. Louis Cemetery No. 1. History haunts New Orleans in the Quarter and Garden District. Stop in at the Audubon Zoo, and ride the streetcar down St. Charles. The streetcar may not be named Desire, but New Orleans can satisfy multiple longings with elegance and flair.
And the food? The voluptuous foods of Louisiana will reveal quite plainly why there are so many festivals consecrated to the legendary deliciousness of rich Creole and Cajun cuisine. New Orleans loves food, celebrates food and whatever your choice on any number of restaurant menus is just about guaranteed to be great. New Orleans is an food lover's ultimate dream.
One warning: there's so much to enjoy in this intriguing state that you'll forever long to return. Spring, summer, fall and winter, Louisiana is ready to charm and entertain.