The state of Kentucky, also called the Bluegrass state, is located in the middle eastern section of the United States, and its capitol city is Frankfort. The state is renowned for traditional bluegrass music, outstanding picturesque lakes and the famous Kentucky derby horse race. Over the past ten years Kentucky has seen a civic and cultural boom, and the state boasts many new museums, theaters and restaurants. Attractions abound in Kentucky, including art galleries, state and national parks, festivals and interesting historical landmarks. Those planning a trip to the Bluegrass State should consider adding the following attractions to their itinerary: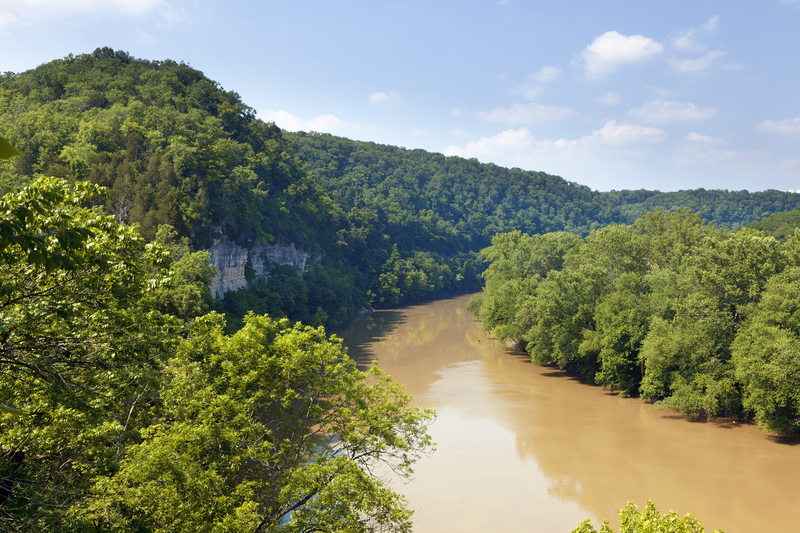 Abraham Lincoln Birthplace National Historic Site
Located in Hodgenville, the Abraham Lincoln Birthplace Site highlights the former president's life in Kentucky. The Birthplace Unit, located in the Lincoln Memorial Building showcases Lincoln's humble start in life with a model of a cabin similar to the one in which he was born. This landmark is an attraction that no visitor to Kentucky will want to miss.
Land Between the Lakes
Those who enjoy the great outdoors should devote a day to exploring southwestern Kentucky's "Land Between the Lakes." This attraction is a National Recreation Area in the shape of a long, narrow piece of land surrounded by water on three sides with the fourth side bordering Tennessee. Here, one can indulge in virtually every water sport imaginable, including fishing.
The recreation area also features hundreds of miles of abandoned roads and trails on which one can hike, walk, horseback ride, cycle or go wildlife watching. The most popular trail in the area, the Fort Henry National Recreation Trail, is located in the system's southern end and is made up of ten interconnecting paths which cover a total of 25 miles.
Mammoth Cave National Park
Mammoth Cave National Park is located several miles north of the city of Bowling Green, and spans an impressive 52,000 acres. Mammoth Cave is situated inside the park, and has the distinct honor of being the world's longest cave system. It boasts five levels of underground passages that stretch over 350 miles. Guided tours are available daily, and visitors can choose from various degrees of difficulty. The city of Bowling Green is also home to a mecca of shops and restaurants that many visitors enjoy exploring. The diversity and beauty of Kentucky, as well as the attractions and activities available for visitors make a trip to this intriguing state an unforgettable experience.