One of the two sections of Epcot Center, Future World is a place where imagination becomes reality and tomorrow is as close as a breath away. Visitors explore how advancements in technology shape the world and allow humans reach out to the stars.
Future World is divided into eight attractions. The first stop for many visitors is Spaceship Earth, which is inside the park's spherical icon near the Epcot entrance. The slow-paced ride lasts 16 minutes and takes patrons on a trip through space and time that is suitable for all ages. It even features interactive touch screens that let guests get a glimpse of what their future selves may look like.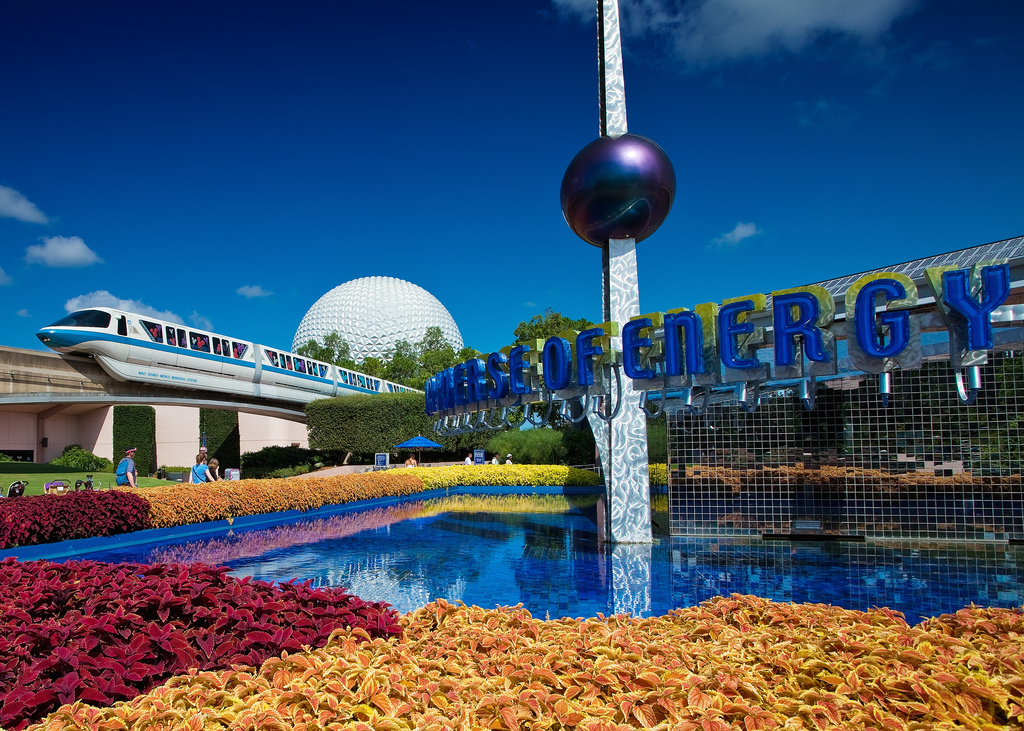 One of the hottest attractions at Epcot is the fast-paced Test Track Presented by Chevrolet. Get in the driver's seat by creating a virtual car, and then test-drive it through a wild track. Guest can gun their vehicles up to 65 mph and produce original TV commercials for their designs.
Take a simulated hang-gliding flight over California at the Soarin' attraction. Guests who want to fly even farther can blast off to the Mission: SPACE Pavilion. There, they board a motion simulation ride where they will train before embarking on a mission to Mars.
For a change of pace, the Land Pavilion keeps everyone's feet on the ground with 6 acres to explore. Families can try a boat ride at Living with the Land, and then catch a fun film starring animated friends from The Lion King.
Head over to the Imagination Pavilion and take a tour through the sensory labs of the Imagination Institute with Figment, a purple dragon. Visitors of all ages can conduct music, play with lights and video, and watch a live digital imaging show.
Equipped with a gigantic aquarium, The Seas with Nemo & Friends Pavilion is home to one of the world's largest man-made oceanariums. The attractions star the characters from Finding Nemo. Guests can take a spin on The Seas with Nemo & Friends ride, chill out at the Turtle Talk with Crush show, and marvel at the Sea Base and Caribbean Coral Reef Aquarium.
Find out how the future will be powered at the Universe of Energy. Alternative energy is the star at this pavilion. Solar panels cover the roof and power the vehicles for the multimedia Ellen's Energy Adventure ride.