With over 4 million residents, Oklahoma is a diverse mix of agricultural farmland and sleek metropolitan areas. As the 18th largest state in the nation, it is also home to the biggest Native American population countrywide. In fact, the name originates from Choctaw words meaning "Red People."
Acquired from France in 1803, Oklahoma was designated as an Indian Territory for many years. In 1907, it became an official state. At this time, it became the 46th member of the union. The nickname, "the Sooner state," was derived from the rush of settlers that flooded the area when it was opened for homesteading.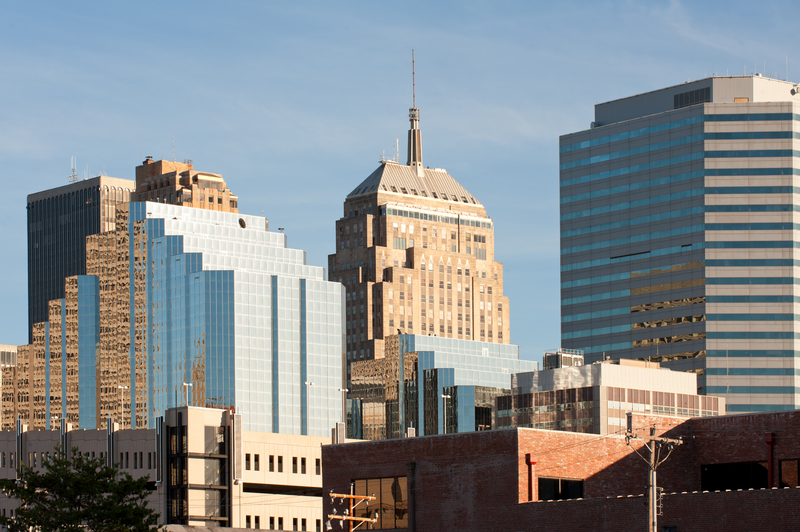 Today, Oklahoma boasts one of the fastest growing economies in the United States. It ranks third as a major producer of natural gas and the fifth largest for oil production. With over 35 million acres of farmland, agriculture is also a huge industry. Wheat and cattle are the primary crops, although it also produces a large peanut, rye, and pecan yield.
The two largest cities are Oklahoma City and Tulsa. More than 66% of the population resides in close proximity to these two metropolitan areas. Both have populaces exceeding 1,000,000,000 people. Residents are connected throughout the state by three major Interstate highways. I-35, I-40, and I-44 bisect the geographical region in all directions. The infamous Route 66 also runs all the way across the state, making it the longest drivable stretch of this historical road.
Oklahoma is a busy tourist state. Visitors spend an estimated $5 billion dollars each year exploring the region. Along with a multitude of museums and fine art attractions, Oklahoma offers historical and family friendly activities. Among the most popular places to visit are the following destinations:
The National Cowboy and Western Heritage Museum, established in 1955, this museum exhibits artifacts that represent the American West. It also actively participates in educational programs and sponsors ongoing research.
Cherokee Heritage Center, here visitors can explore an authentic Cherokee village and learn about this important culture. An onsite library offers genealogy assistance and there are several exhibits. Special events are hosted throughout the year.
Fort Gibson Stockade, Fort Gibson is a historically significant military site. Not only was this the final destination for the "Trail of Tears" travelers, but it also served as a strategic post on the western frontier. Tourists can explore the grounds and buildings, as well as relics from the civil war.