Visitors to Carmona, Spain, often learn of the city's long history. The town, known as Carmo at the time, existed in the era of Roman Emperor Julius Caesar. The city later became a stronghold of the Moors or the Muslim population of the Iberian Peninsula. The area came under the control of Ferdinand the Third of Castile in the 1300s. Ferdinand brought Christianity to the region as he united much of what is now Spain as a single country.
Carmona is known for its classic and ancient architecture. Some of the most impressive attractions include the Cordoba Gate. This gate was constructed during the Roman occupation as the passage from Carmona on the road to Cordoba. The Seville Gate is of slightly later construction but served the same purpose.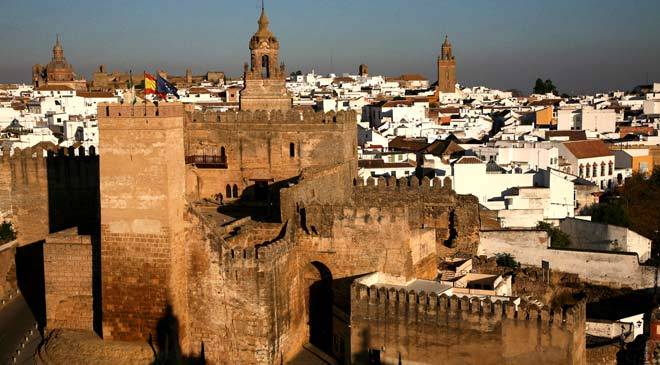 The city of Carmona is also known for its tombs. Many of these structures are well preserved and offer visitors a chance to view the death rituals of cultures that are centuries in the past. The Circular Tomb is known for the round grave mounds that include burial chambers carved into rock. The Tomb of the Elephant features a stone statue of a pachyderm standing guard over the carved tombs.
Visitors may also visit the Santa Maria la Mayor. This Christian church was built over the wreckage or an earlier Muslim Mosque. The church is just one of the religious buildings in Carmona from the Middle Ages and earlier.
Viewing the historic buildings of Carmona can build quite an appetite. Visitors have a number of choices of cuisines in the area. Many of the delicacies of the area of the area based on traditional Spanish foods and based on locally grown tomatoes and olives. One of the popular culinary treats for travelers is the Ruta de las tapas or Tapas Route. This is a walking route from bar to bar that offer the tapas cuisine.
Visitors to Carmona often combine a trip to nearby Seville as part of their holiday. That city also offers amazing architecture and historic buildings. Other attractions in the area include Donana National Park offering natural marshes among the streams flowing into the Atlantic Ocean. The area attracts bird and wildlife watchers from all over the world.
Travelers to the south of Spain and the Carmona in particular rarely encounter long periods of inclement weather. The region enjoys the climate typical to the Mediterranean region with pleasant conditions nearly year around.